Like this article? Check out other Easy Gluten Free Recipes, Articles, and Product Spotlights
We've all seen it. Bread prices keep climbing, and if you  want the best for your family, you might be spending $5 for a loaf! However, our family loves bread – we have it for breakfast, lunch and dinner. The kids love making their own PB&J sandwiches and we, the adults, usually start our mornings with nutritious and delicious sandwiches.
Have you considered making your own bread? We did try to bake bread at home again…. and again… and again… It never seemed to look like bread. And the times that it did come out looking like bread, it definitely wasn't that delicious. From the bread that was too dry, to the bread that was nice and moist, but fell apart at every turn, we just couldn't seem to get it right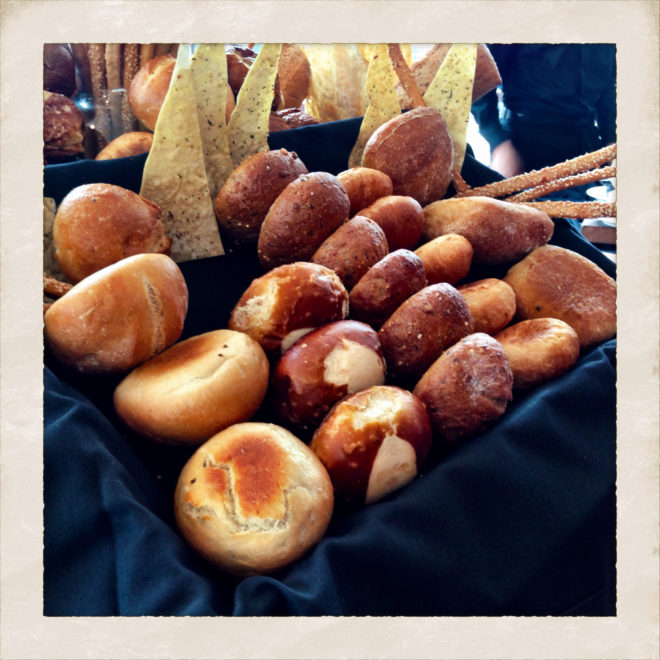 That is until now. A few months ago we have discovered Home Bakery Virtuoso by Zojirushi at the Housewares Show in Chicago and it might of just changed our lives.
Have I mentioned that we really can eat sandwiches?
This is something out of this world. Granted, this is the first breadmaker in my kitchen and might not have much to compare to, but get this – this mighty machine can make a dessert bread, a gluten bread, a meatloaf and so much. That is where this handy book comes handy.
First, to satisfy the sweet tooth, we went for a cornbread and let me tell you this was the best cornbread either of us have ever tried – most and delicious!
Corn Meal Bread
Ingredients
3 Large Eggs, beaten
⅓ cups Milk
1.5 cups All Purpose Flour
½ cup Cornmeal
3 tsp. Baking Powder
½ cup Melted Butter
1 cup Sugar
Instructions
Remove the baking Pan and attach kneading blades to it.
Add the ingredients – water, flour, other ingredients. Make a depression in the flour and place the yeast. (Make sure yeast doesn't touch the water).
Insert the Baking Pan into the bread maker and plug in the power cord.
Select CAKE course, crust setting and press the START button
When the bread maker beeps, open the Id and gently dislodge any flour that is left on the baking pan

wall

with a rubber spatula.
Press the START button to restart the process the kneading process.
When

baking

completes, remove the Baking Pan.
This for sure was the simplest bread I
Like this article? Check out other Easy Gluten Free Recipes, Articles, and Product Spotlights
be9541bd7832″>hav
e ever made with far better results that I am used to – moist and absolutely delicious. I see a lot of bread baking experiments in the future, but we also made jam. A STRAWBERRY JAM! How awesome is that? All it took is strawberries, sugar, a some lemon juice.
What would bake/cook with a help of this awesome Home Bakery Virtuoso?
Like this article? Check out other Easy Gluten Free Recipes, Articles, and Product Spotlights
If you recently discovered that you have a gluten sensitivity – don't panic: you have options. Learn what's on the market, look into nutrition, check out our spotlights and reviews – make an educated choice!
Follow Way 2 Good Life's board Easy Gluten Free Recipes and Products on Pinterest.