Thank you, Nintendo for sending us Ever Oasis game for 3DS to review.
My Kid Reviewer (AKA my daughter) had fun exploring this game. This post was written by Elise with my edits
I love playing video games, because any time when I play them, they make me feel like I can do anything
My favorite types of games are fights, exploration, and mysteries.
The game Ever Oasis is a fun adventure created by Nintendo, and it works with all 3DS platform.
The idea of the game is simple – you are building an oasis in a desert. The Good Power Water Spirit Esna is there to help. However, the evil power – Chaos monsters and plants – threaten to swallow the desert and take over every oasis.
You start the game in your virtual brother's oasis when a chaos monster comes and swallows the oasis. When that happened, we got sent to another place where the water spirit Esna who lives in a pond in the desert will help you create your oasis.
Once you have residents in your oasis, you can help them grow their bloom booths ( little shops). If the business blooms then the oasis attracts noots and more seedlings (potential residents).The more residents you get, the more your oasis will level up!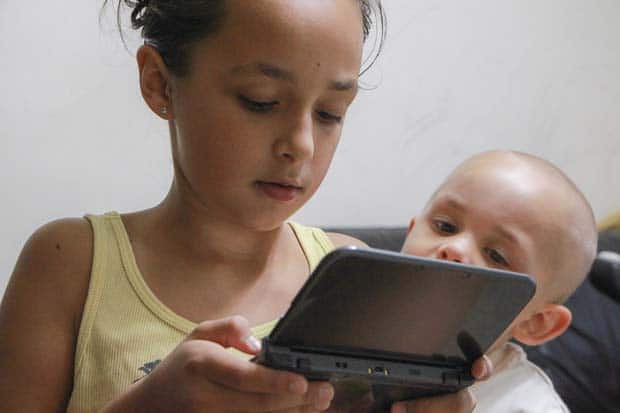 I love meeting new people, and here in the game, they will help you succeed. It;s like you are working as a team!
However, you still have to protect your land from the evil power! What can you do? You can uproot chaos plants by using Green Gale. While in the dessert you can also use heavy and light attacks.
MY FAVORITE THINGS ABOUT THIS GAME
I like this game because there is an action of and we can select two other members to be on our team. I love my team, and they even help me solve problems I can't crack on my own.
WHAT WOULD I LIKE TO BE DIFFERENT?
I don't like the fact that anytime I revive my team after it gets defeated, we go back to the last save point, and all the progress after that point is lost.
Do you love exploring and building? Check out Ever Oasis game for Nintendo 3DS!