Do you have a plan on how to get the most out of summer? With a long summer fast approaching, I know my kids are counting the days down, but what's next? How will you keep your kids entertained and away from their electronics all summer long?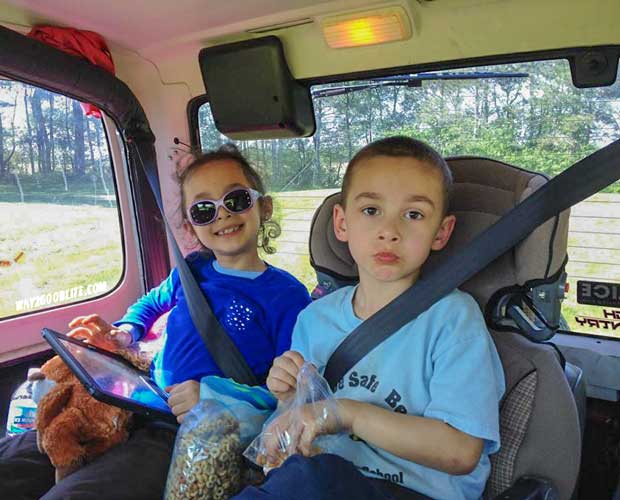 If you live in the Chicagoland area or California (Bay Area or Southern California), you are in luck, because Galileo Camp is about to change your life. With four Chicagoland locations, this camp will make you jealous of everything kids get to experience while you spend days at your boring work.
Let's start with a fact that it's an incredible STEM experience for any kid who ever wondered: Why? How? And then what?
What is the better time to advance a child education than to dive into the summer learning at an innovative camp like Galileo? With Galileo Innovation Approach ® the camp is based on 5 Key Mindsets – Visionary, Collaborative, Determined, Courageous, and Reflective.
What Kids Want to Know
Older kids can pick areas like 3-D Modeling, Cooking, Filmmaking, Photography or one of the others to take your child's knowledge to a whole new level. I could easily see my kids trying these in a few years.
However, both of my kiddos are perfectly ready for this year Galileo camps – art, science or outdoors. Will your children be exploring positive and negative space as they sketch and construct an otherworldly UFO shadow puppet in Art classes? Will they be building the perfect set of wheels for a Martian mission in the science camp? Any if your kids like mine crave constant motion, they would love to work in a team in the outdoor camp to follow mission- critical orders from your space commander. 
What is The Process?
1st work with your child to identify their goals.
2nd Collaborate with them to brainstorm and generate ideas.
3rd Talk about the importance of being Visionary as they begin their designs.
4th The fun begins as you Courageously start to create,
5th Remember to stay Determined as you test your projects,
6th It's time to be Reflective as you evaluate what worked and what didn't and start your re-design.
Register your kids for Galileo Camps and take advantage of this exclusive $40 discount combinable! Use a code BEBOLD off a week of Galileo Camp. Save up to $100 when you refer a friend, plus even more, when multiple weeks are purchased. The more friends you bring and the more weeks you attend, the more you will save.
Since 2002, Galileo has been shaping a new generation of innovators by teaching kids to explore, make mistakes and create without fear! Drawing from the innovation process inspired by the Stanford  Galileo's  curriculum packs serious substance and sparks kids' imagination from pre-k through 8th grade.
Save enough money for the summer camp with our handy Summer Camp Savings Tracker. Click below to download!