Have you heard the news? Spring is here! It seemed like it was never going to happen, but it did and I am ready! One of my favorite things about spring is that I finally feel like it's time to open up the window blinds and let the sunshine in! That's not always easy to do though if you are feeling insecure with the state of your home. That's why spring cleaning is a thing, don't you think?

If you are ready to get a fresh start on your spring cleaning, check out these easy tips and tricks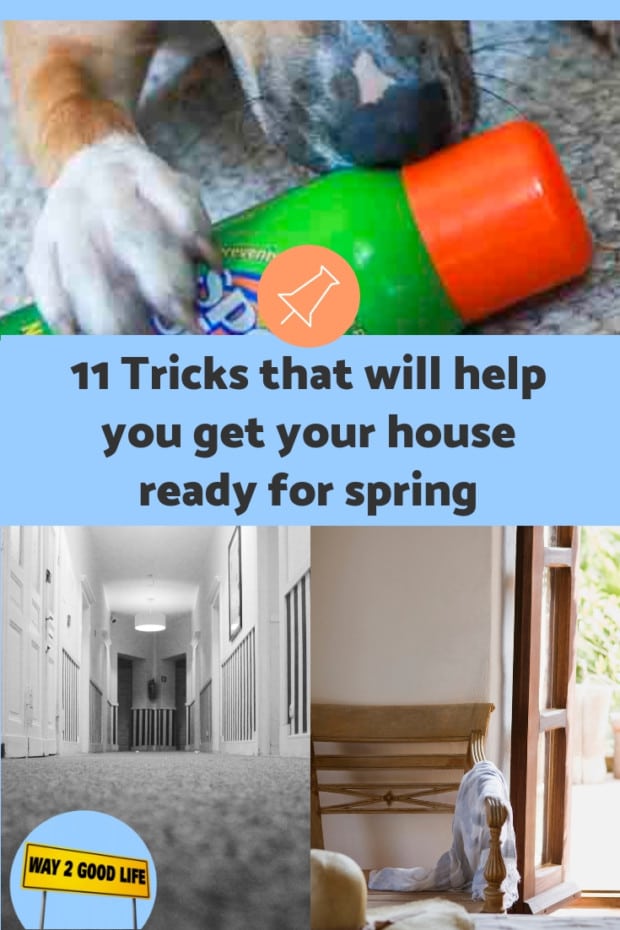 11 tricks that will help you get your house ready for spring.
Work from the top down.

When you dust, the dust goes down, not up so it makes sense to start at the top and work your way down. Get the longest duster you can find (you can buy them at the dollar store) and start with the top of the wall, do any high shelves and then tackle counters and furniture.

Spot clean the carpet.

Spring cleaning doesn't always require that you rent a carpet cleaner, or hire a carpet cleaning company, although, it is a good idea to check the carpets for any spots. If you do see areas of concern, grab a can of Spot Shot Instant Carpet Stain Remover, and follow a couple of easy steps to getting rid of those stains.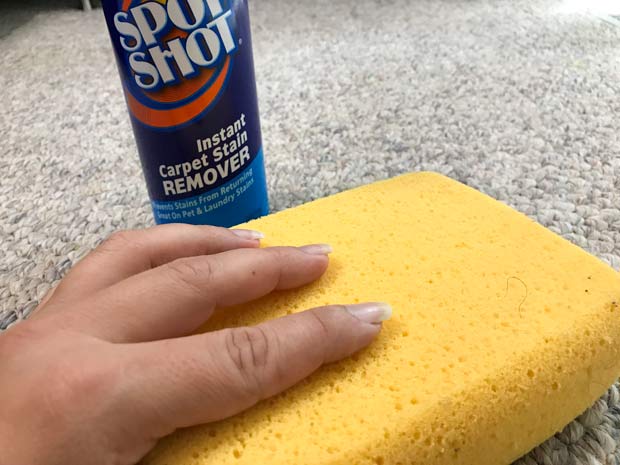 Spot Shot has been approved by the Carpet and Rug Institute for product performance with Anti-Resoiling agents that protect the carpet. It is designed to eliminate odor and comes in both aerosol can and trigger spray bottle forms.
Have pets? Get Spot Shot Pet Instant Carpet Stain and Odor Eliminator. This non-toxic carpet cleaner powers out the toughest pet messes and absorbs and neutralizes odor at the same time. While it's best to address new stains right away, it also works great It with old stains. Its powerful formula will have your room looking and smelling fresh in no time!

Have the right supplies.
When you have the right supplies, a cleaning job can be much easier and more successful. That's why I always keep my Spot Shot on hand for those carpet messes. I also always have vinegar, microfiber clothes and several other favorite products and tools in my cleaning supply cabinet.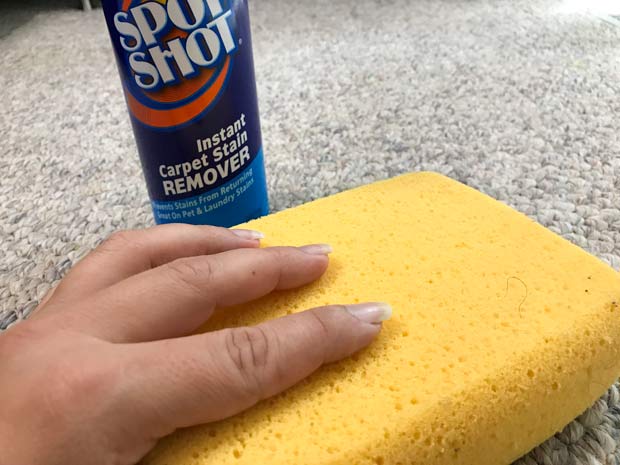 Spot Shot instantly eliminates the toughest carpet stains – I have used it on pet stains, grease, and spaghetti sauce, but know it can do more than that! Just spray on Spot Shot and blot the stain away. It's that simple!
Use Lemon.
Check out Pinterest and see all of the great ways you can use lemons in your cleaning, you will be amazed at all it can do. Plus, your house will smell amazing!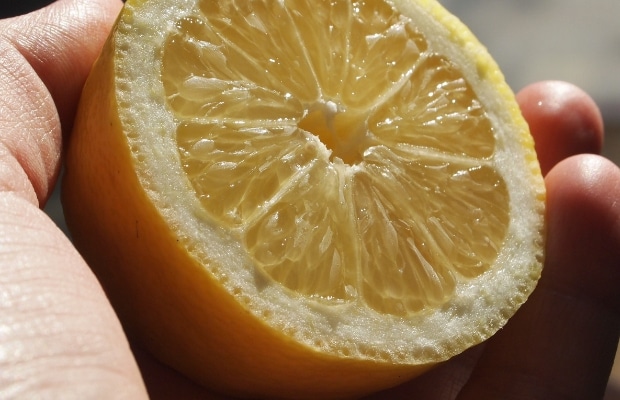 Wash your windows.
Make sure your windows are nice, clean and ready to let the sun shine through!

Open your windows.

Not just your blinds or curtains, but the windows themselves. Fresh air does wonder for making your home feel fresh and clean.

Sweep and mop the entire house.

Get the broom out and go to town sweeping all of the hard floors in the house. Then clean those same floors with a mop. Having this chore done will feel pretty good when you walk barefoot through the house.

Break out the vacuum.

Let's get back to the carpet once again. Empty the vacuum canister, replace the vacuum bags and filters and vacuum all of the carpets in the house, making sure you don't miss anything.

Clean the little things.
Make sure you don't forget to get the smaller things (faucets, light switches, picture frames, etc). You don't often think about these things, but you will notice a big difference once they are clean.

Diffuse essential oils.

Essential oils are a great way to make your home smell good all the time. Choose a nice springtime scent like citrus or floral, and your home will feel like spring.

Consider new decor.
If you have it in your budget, you might consider putting new decor in (wall decor, bedsets, etc.). Using spring-like colors will brighten up your home significantly.

Create a checklist.
When starting your Spring cleaning process, it's good to have a schedule and/or a checklist of chores that you need to do. It will keep you on track, make sure you don't forget any spaces and help you with peace of mind.
Try our 30-day cleaning challenge. Click here to download a printable version.
Do you have any spring cleaning tips that you like to follow? We would love to hear about them!
If you have a tough carpet stain and don't know how to beat it, check out The Stain Fighting Community on Facebook – they might be able to help. Spot Shot products are available at Walmart, click here to find a location near you. You can also print off a $1 off coupon.