Nothing says summer like a good old-fashioned family camping trip! The only problem is, most kids complain about being bored. These Camping Activities & Printables are just what you need to make sure everyone has fun!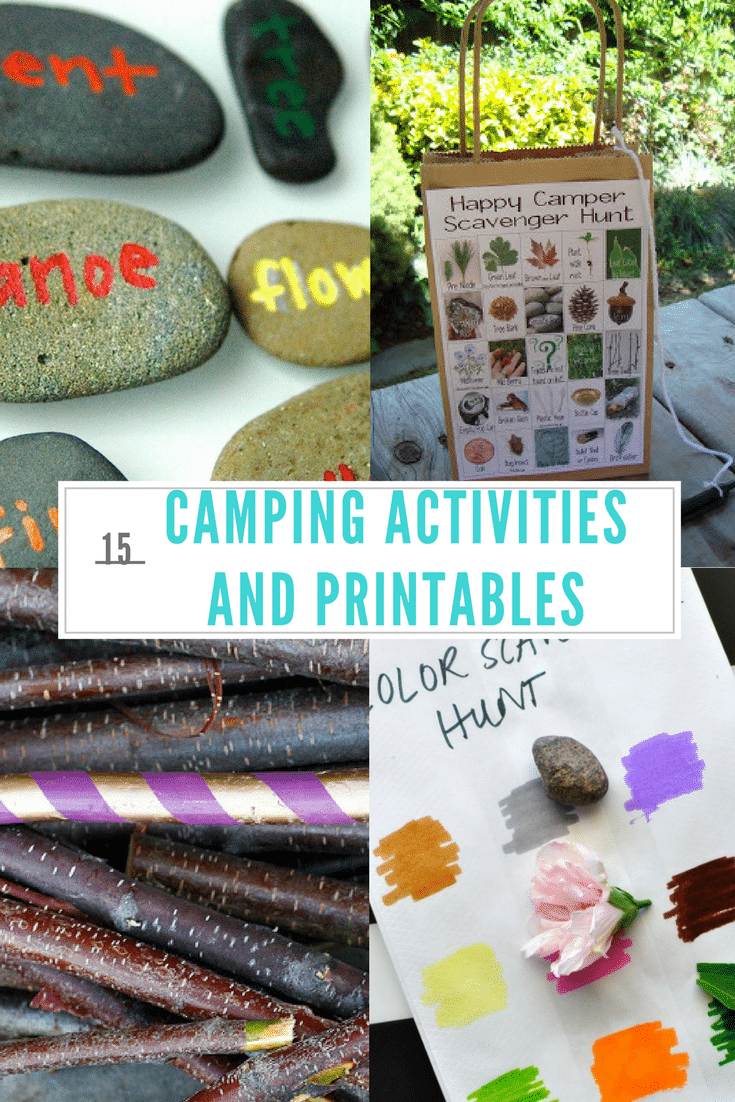 15 Camping Activities and Printables
Getting away from the crazy life at home and into the woods is the perfect getaway! When traveling with small kids, it can be hard to keep them occupied. The things that you enjoy as an adult may be boring to your kids. That's why you want to prepare by having these camping activities or printables on hand to make your next outdoor adventure even better than ever!
Tips for Making Camping Activities Easier:
Packing for a camping trip is hard enough already, so you might be thinking about how tough it will be to add these supplies/ Think again! We have great tips that are sure to make your next trip more fun for the kids while also being simple for you to manage.
Use a 3 Drawer Plastic Storage Bin to make supplies easy to load and find.
Put all items for each craft or activity together so you don't have to search for something you need.
Place all items in waterproof bags (pencils, markers, paper, tape, etc.) inside these drawers. Make plastic bag kits for each game like mentioned above.
Make sure to restock your bins when you get home so it is ready for your next trip
These fun camping activities are going to make your next trip tons of fun for the entire family! You'll easily find kids happier while you are on the road, and you'll be more relaxed in the process!
More Camping Tips:
20 Make Ahead Meals for Camping
Top 10 Campgrounds in Illinois
The Ultimate Camping List for Familie
Save enough money for the summer camp with our handy Summer Camp Savings Tracker. Click below to download!