Keeping your kids busy while still having fun is such an important part of parenting. Did you know there are tons of Fun Things to do with Plastic Cups?
These are always on hand during the summer months, so it's easy to imagine they can come in handy for keeping kids happy! The list below contains some amazing ideas from our favorite bloggers.
20 Fun Things to do with Plastic Cups
Stock up on plastic cups when they are on sale this summer and add them to your craft supplies. You'll be surprised at how many fun items are going to come upon this list.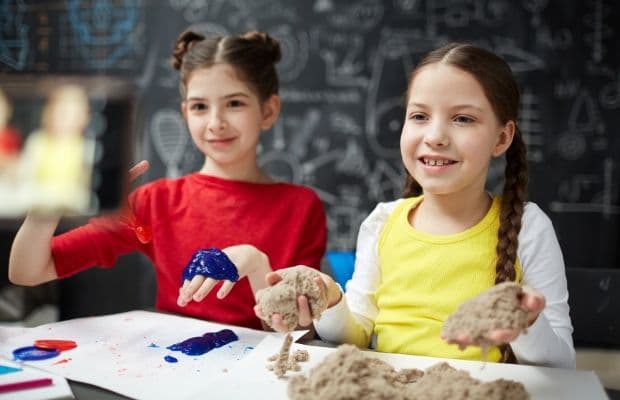 That simple plastic cup you are used to drinking your favorite soft drink or punch from at summer BBQ parties is now the tool your kids will use to create things like towers, wind chimes, and even puppets!
DIY Anemometer from Frugal Fun 4 Boys. Sara recreated a scientific project she taught to homeschoolers before.
Mini Marshmallow Shooters from Come Together Kids. In this project, Laura, a mom of 3, gets an idea from a magazine and turns it into a weapon. Joking, but you know kids will have fun launching things in the air.
Water Cup Races from All for the Boys. As a mother of boys, Allison knows how competitive they can be and she embraces it with a fun backyard game that requires a rope, plastic cups, and a water gun!
Santa Cups from Cutefetti. Dawn is a woman of many talents and in this activity, she manages to dress up a Solo cup to a fancy party cup.
Make Giant Bubbles from That's so Cuegly. This is one of seventy-five ideas you will find for indoor and outdoor use on that site
Make a Giant Castle from All Boy Homeschool. Sarah and her four boys teach how to make a castle with 400 plastic cups.
Plastic Jellyfish from Kix Cereal. A fun craft by Amanda that would make a great activity or a party decoration.
Dragon Puppet from Danielle's Place. A very detailed tutorial on creating a Chinese Dragon Marionette Puppet or Toy Made from Cups
Recycled Easter Bunny from Brite and Bubbly. Vanessa here creates an adorable bunny that will look amazing anytime, not just on Easter.
Valentine's Day Cup Craft from Crafty Morning. Busy Michelle came up with the funniest character for Valentine's day.
Plastic Flower Art by Left Brain Craft Brain. I would just say that in this craft, Anne put heat and colors to very creative use and ends up with an art piece.
Plastic Cup Snowman from Crafty Morning. What would you do with a bunch of plastic cups for Christmas? How about making a snowman?
Jasmine Gem Goblets from Disney Family. These are not your typical plastic cups, but if you would like to take plastic goblets and completely floor your guests, this is how you do it!
Shrinking Cup Experiment by Left Brain Craft Brain. In this activity. talented Anne decorates and melts cups into some fun shapes.
Plastic Cup Mini Greenhouses from CBC Parents. Grow a garden in a cup. Here is how!
Pom Pom Popper from Laughing Kids Learn. This craft and game are so fun, I bet kate and her daughters play it all day long!
Halloween Lights from Dump A Day is one fun cup idea, but how about a spider and other spooky crafts they have over there?
Mini lighthouse from Grandmother Wren. There are actually more than one plastic cup idea on their website
Plastic Cup Lanterns and Luminaries from The Keeper of the Cheerio's. The Tomlinsons put paint in the cup and make it glow. Fo real!
Lightning Storm in a Cup from The Pinterested Parent. Not a joke – they do make it pretty stormy, but it is an absolute fun experiment!
Easter basket by I Creative Ideas took a plastic cup onto the entirely new level. These Easter baskets are super adorable!
Rainbow Suncatcher from My Life int he Nuthouse. Erin made an amazing craft. It's a suncatcher yo!
Dress Out by Art and Craft
Plastic Cup Pumpkin Craft
Plastic Cup Pumpkin craft
Materials
Plastic Cups.
Acrylic Paints.
Paint Brush.
Scissors.
Pencils.
Colorful Craft Papers.
Glue.
Instructions
Step 1:

Take a plastic cup and cover it up with orange acrylic paint. Use 2 layers of paint. Apply the second layer once the first layer is dried. You can also use a little white glue with the paint to give it a little bit more coverage.

Step 2:

Now take a thinner brush and draw some vertical stripes on the cup.

Step 3:

Now use this template to cut out the leaves with scissors, vine and stem for the pumpkin.

Step 4:

First glue the sepal on the top of the plastic cup.

Step 5:

Roll the thick green strip into a stick.

Step 6:

Then glue the leaves on the stick.

Step 7:

Now glue the stem on the top middle part of the sepal.

Step 8:

Take the thin paper strips and roll them and make them swirly.

Step 9:

Finish it off by gluing the swirly paper strips as vines of the pumpkin.
If your kids are looking for something fun to occupy their time this summer, then using plastic cups is a must. These are so inexpensive at your local discount store or Dollar Tree, and they are sturdy enough for many of these fun projects.
We love creating fun new things that they can use as a project to learn from or even a cute new little decor item for their bedroom.
More Kids Crafting Tips:
Check out these books that offer tons of great kids craft ideas that include inexpensive household items you probably already have on hand!
There is so much to be said about teaching our kids to become creative and have fun using things already on hand. It is both great for their imagination and helps teach them about recycling.
Are you looking for more inspiration for fun things to do with plastic cups? Think outside the box and start creating with markers, scissors, ribbon, and more! Anything and everything you can imagine can come to life with your kid's help and a bit of creativity!
More Kids Activities:
10 Fun Cardboard Box Projects for Kids
25 Things to do Outside for Summer Fun
15 Creative Pool Noodle Activites for Kids