Baking and the Holidays seem to go hand in hand and these 25 Chocolate Christmas Treats are going to have your taste buds happy! Baking is one of my favorite things to do but, I don't always love having it all sitting around the house.  Make these great treats to share with friends and family this holiday season!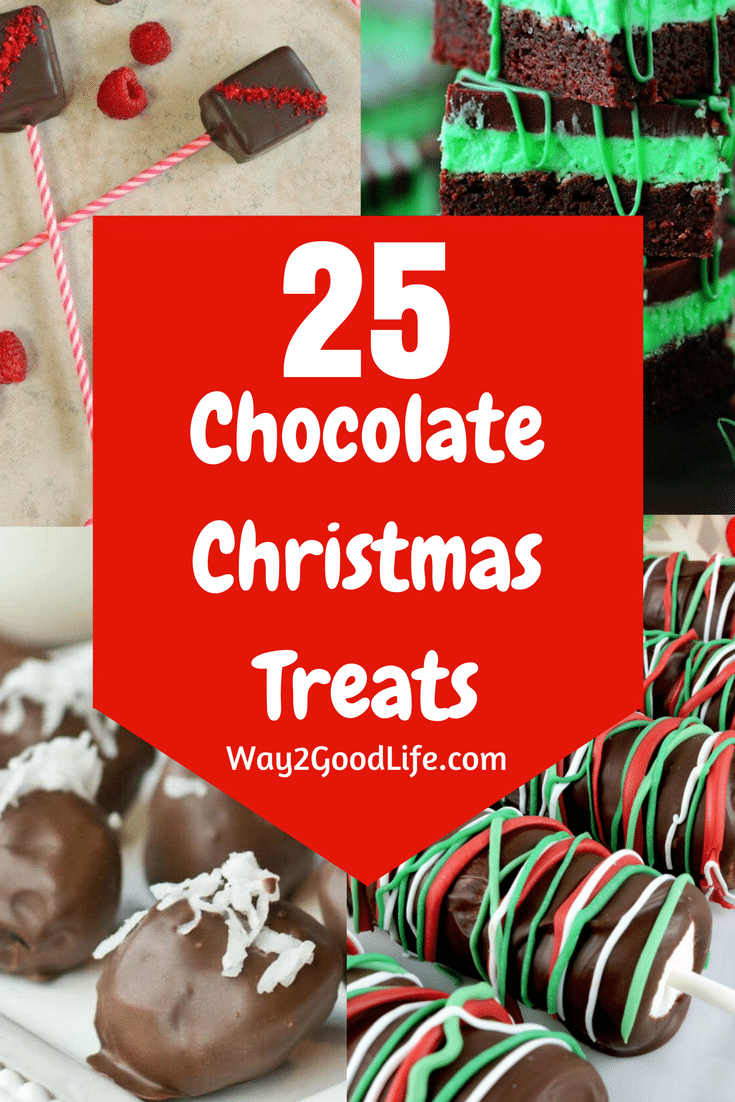 25 Chocolate Christmas Treats
Making chocolate Christmas treats like these is ideal for sharing with friends, family, or gifting to people like teachers.  Not only are they delicious and easy, but they are also a great option for gifting a wonderful homemade treat.
If you plan to gift these to your friends and family, you may want to invest in some simple holiday tins or even cute holiday cellophane bags.  You can slip a few of each treat into the tin or bag, and make a beautiful and affordable gift that anyone would love to have! Everyone loves a great chocolate Christmas treat, and this list has everything you need and want in one place!
More Christmas Tips:
Holiday Gifts and Decorating Ideas
5 Gift Ideas for a Mother of a Toddler
Best Non-Toy Gifts for Kids Who Have Everything