Lafayette visitors bureau invited my family for a fun weekend to check out restaurants in Lafayette, Indiana
Lafayette, Indiana is not your typical Indiana town when it comes to food options. It is the home of Purdue University, West Lafayette and is diverse in its food offerings. My husband and I took kids to Lafayette for a weekend of fun and food exploration.
Want to tickle your taste buts while visiting Lafayette, Indiana? Come along to explore restaurants in Lafayette, IN!
Unique Breakfasts
Love Travel channel food specials of unique restaurants? You wouldn't want to miss this old town diner. Located close Purdue University West Lafayette, it has a loyal student clientele. Yet, students have to compete with the locals for the seats at this restaurant.
Triple XXX
Back in 1929, XXX opened as a thirst station to serve french fries and root beer through its carhops. Later it added menu items to its famous frosted mugs of Triple XXX Root Beer and became a family restaurant. Still on the same hill today, XXX is one of the busiest restaurants in West Lafayette Indiana!
What makes XXX a unique pick is a THE DUANE PURVIS ALL AMERICAN that caught an eye of Guy Fieri. It was featured on his Food Network show Diners, Drive-ins, and Dives.
The diner opens at 5.30 AM but if you plan on having a Sunday breakfast here, get up early or be ready to wait.
The infamous peanut butter burger didn't disappoint. It combines a typical chop steak burger with thick, creamy peanut butter. My 11-year-old loved this surprising food combination. in the meanwhile, my Belgian Waffle begged for an Instagram feature.
Don't forget to get a frosted mug of the XXX Root Beer. Better yet, get a six-pack to-go. It is out of this world!
Restaurants in Downtown West Lafayette
This restaurant caught our attention for its special vibe.
Town & Gown Bistro
Town & Gown Bistro is right around the corner from the Purdue University West Lafayette campus. If you visit in summer or early fall you will love the green vegetation surrounding the bistro. The building seems to be growing out of a green Fairy garden.
Chef Matthew O'Neill and Regen O'Neill opened Town & Gown Bistro in April of 2015. This restaurant serves the residents of both sides of the river, Town and Gown alike (the residents of the town and the students/faculty)
With a variety of delicious options, you might have a hard time picking your favorites. Here is what we tried: Fruits and parfait – a unique combination of sour crunchy and sweet.
Pancakes – made fresh from their own recipe and is the best choice for the little ones. According to my son, it is best when to cut into tiny pieces.
On-the-Go
While traveling with the little kids I often want to stay in the car for a bit longer. Traveling with three kids or food stops often become a two-hour affair. I love eating in the car with your kids secured in their seats, check out this restaurant in Lafayette IN.
Lunch at Dog N' Suds
Would it be a good time to admit that I've never (until today) ate at a drive-through restaurant? Thank you Dog N' Suds in Lafayette, Indiana for introducing me to this simple concept!
Dog n Suds had a humble beginning back in 1953 in Champaign, Illinois.
Don Hamacher and Jim Griggs, two music teachers from the University of Illinois, opened a hot dog and root beer stand
. 65 years later, Dog n Suds is still alive and well with 20 restaurant locations around the country
Dog N' Suds serves hot dogs, sausages, and burgers. If you ask me, it's a perfect stop for a family lunch that offers all your kids favorites and it is very inexpensive.
While there, make sure to order the World's Famous Dog n Suds root beer – it is delightful!
Family Dinner
Ready for a sit-down family dinner? Check out a family own restaurant in Lafayette, Indiana that has the character and great food.
Arni's
Arni's opened its doors at Market Square Shopping Center in 1965. 10 years later it was serving Indiana residents through its 18 locations.
The menu is full of delicious choices from soups and sandwiches to soups and dessert. I convinced my husband to try a
BBQ pizza
with sausage, onion, mozzarella, and BBQ sauce. Coupled up with the appetizers, it was a perfect meal for the whole family
.
Best of Dessert
Ready for a delicious dessert? This place is not to miss.
Igloo Frozen Custard
Actually, Igloo Frozen Custard serves great snacks, chicken tenders, sandwiches, and burgers. I can attest to the best quality of the Igloo Double Decker sandwich and Fried Egg Burger. And the kids – Jiffy Burger with a thick layer of Peanut Butter, Applewood Bacon, and PepperJack Cheese.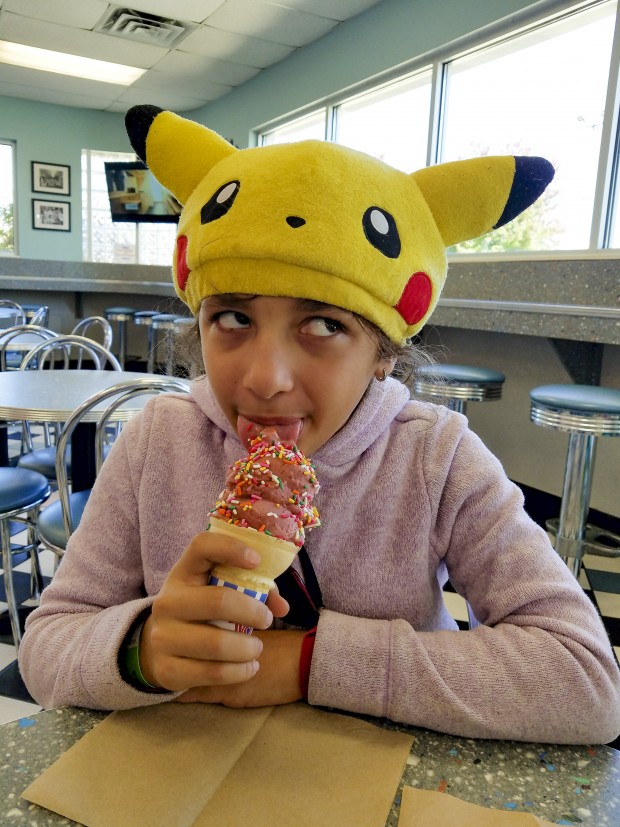 But Igloo Frozen Custard is known for their scrumptious desserts! Here you will find treats like Cheesecake on a Stick, BIG A@# Chipwich, and Caramel Cashew Sundae! I am getting hungry just writing about these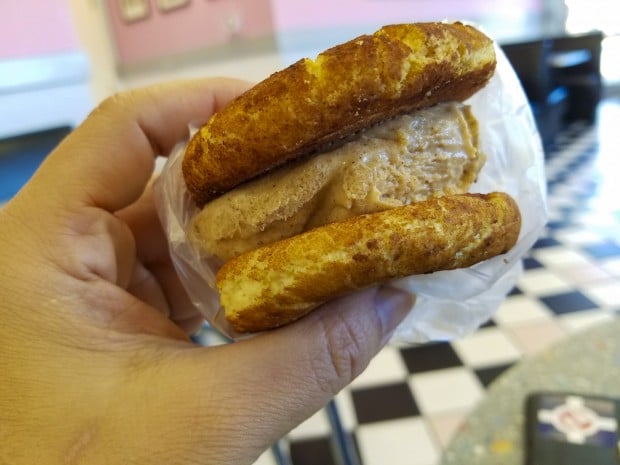 My personal favorite – Snick-Wich Custard Cookie – it's an ice cream sandwich. My personal suggestion – take two of those!
Another great one is Apple Dumpling Sunday – available seasonally, but one bite was enough for me to fall in love!
Save it for Later
These are words to live by, don't you think?
Wea Creek Orchard
(open August through October)
Wea Creek Orchard offers a variety of jams and apple ciders and SUPER BUSY! Be ready to stand in line but don't forget to sample jams while there.
Apple Cider – make sure you grab a half gallon to go (they keep it frozen) but make sure to get a cup a hot apple cider on the spot!
F.R.O.G. jam – is the most popular jam this orchard sells and for a good reason. It is a great combination of Fig, Raspberry, Orange, and Ginger Jam. Take a few jars to go – it is an absolute treat!
5 Things to do in Lafayette, Indiana:
Drive or

Fly

?

Lafayette is only two hours away from Chicago. Easy drive down Rt 65 will get you there in no time



How Long to Stay Here.

A perfect weekend trip! Yet there is more than enough to keep you busy – Historical field trips, Wildlife, and farms



Will you need a car to get around?

Yes! Everything is

relatively

close, yet you will definitely need a car



Family Activities.

Too many to list, but Columbian Park and Zoo, as well as the Wolf Park and Exploration Acres, are great for a family with little kids

.



Local food not to

be missed

.

Triple XXX, Town and Gown Bistro, Dog N Sud's, Igloo Frozen Custard