This shop has been compensated by Collective Bias, Inc. and its advertiser. All opinions are mine alone.
Welcome to October – the Pet Adoption Month! If you have considered adding a four legged friend, this might be the perfect time to visit a shelter as we enter the season of giving and adopt a dog. And even if you are not on the market for another four-legged friend, you can help – any time you buy Pedigree dog products at Sam's Club during October, the brand will donate a bowl of dog food to a shelter in need.
About 10 years ago, this time of year, we adopted our Charlie. One day friends called and urged us to run to the pet store by their house, because they were hosting a shelter event. According to the couple, they found a perfect dog for us (the dog we didn't know we were looking for) and they were holding him in their arms waiting for us to come. That is how Charlie, a rescue from the puppy mill, has entered our lives and won us over with his intelligence, trust, and a desire to give it a better life. Very quickly, he learned his new name, the house rules and our new life began.
How many pets, just like Charlie, are waiting for their chance to be loved? Imagine yourself walking into the animal shelter: how many pairs of eyes would be following you at all times asking, begging, screaming..?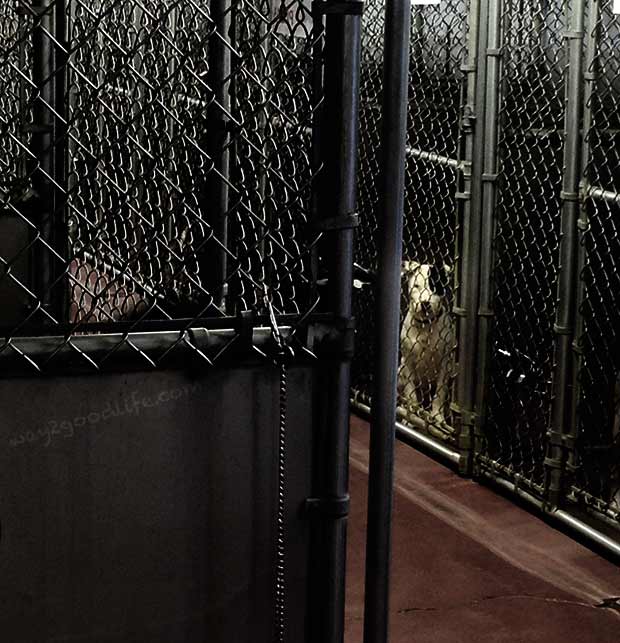 I have to admit that a trip to the animal shelter is quite an emotional event – I only wish I could adopt every single one of them (and my pregnancy hormones made this trip even more difficult – I wanted to adopt them all!).
I have also discovered that small shelters often have a limited Internet presence. Ever heard of a PetFinder.com? While it is a great place to find a pet in the area, your local shelter has many more animals looking for homes.
Kay's animal shelter is that kind of place! I drive by this place every day, not thinking about all the cats and dogs waiting for somebody to pull into the parking lot. If you have considered getting a pet, don't rely on modern technology – take a drive to the animal shelter, spend some time with animals and fall in love with a dog or cat – not just a picture.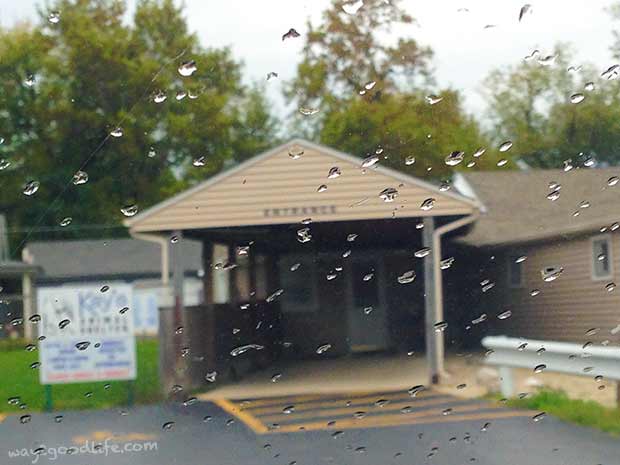 While my sister and I visited the Kay's animal shelter, I kept texting my husband pictures of dogs and asking if I could have them. We are still discussing this topic. To help the shelter in the meanwhile, we have left them with a little present – a case of Pedigree food.
Sharing is caring #pedigreegives #cbias @samsclub
Thank You #PedigreeGives #CollectiveBias for making this post possible.