`Are you ready to say hello to the new school year? If you are anything like me, you might be worried that your kids spent too much jumping around over the summer and forgot some of the school should know. This might be the best time to look for some back to school brain boosting food and lucky for you we have all the best food to make your child alert and ready to battle another school year.
Top Five Superfoods – Back to School Brain-Boosting Food
Getting kids to eat healthily can be difficult because they are often exposed to junk foods and fast foods that can wreak havoc on their health. But don't worry – there are different nutritious and delicious superfoods that can help solve this dilemma.
Here are five superfoods that could help make your child's nutrition better:
Avocado
The avocado is well-loved by many, and with good reason. It contains vitamins and nutrients, healthy monounsaturated fats, and low amounts of fructose. This fruit aids in regulating blood sugar levels, protecting the liver, and improving weight management. Since it is versatile, it can be used in smoothies and salads.
Kale
The health credentials for kale are impressive, as the leafy green possesses essential fatty and amino acids, antioxidants, vitamins and minerals, phytochemicals, and carotenoids like lutein and zeaxanthin.
Eating kale enhances the immune system and other organs, aids in DNA cell repair, and protects your eyes from macular degeneration. Make kale the star of your soups and snacks.
Wild Alaskan or Sockeye Salmon
When your children are craving protein, look no further than Wild Alaskan or sockeye salmon. Just be careful in selecting your portions at the supermarket – make sure that the flesh is bright and has thin white fat marks. If you're choosing the canned variety, check the label to make it says "Alaskan salmon" or "sockeye salmon." Wild Alaskan salmon contains omega-3 fats, astaxanthin and other antioxidants, and protein. It rehydrates and helps protect your skin from UV- induced damage, as well as helps reduce your risk of dying from cardiovascular disease. Salmon can be cooked in many different ways – grilled, baked, broiled, and pan-fried.
Sprouts
They say that great things come in small packages – and no food proves that better than sprouts. There are many different kinds of sprouts with alfalfa, Brussels, and broccoli being the most popular ones. Yet all contain a high amount of antioxidants, minerals, vitamins, and enzymes, as well as high-quality fiber.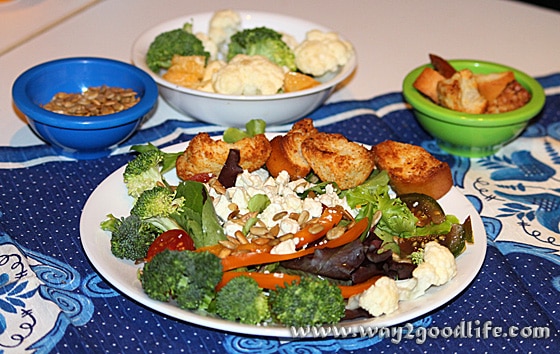 Sprouts allow the body to extract more from the food you eat, support cell regeneration, protect against free radical damage, and give an alkalinizing effect, which could help protect against disease, detox pollutants, and ensure proteins and carbohydrates are digested properly. You can incorporate them into salads and sandwiches.
Raw Milk
While all milk mostly looks and tastes the same, a big factor in choosing it lies in its quality, and this is where most conventional milk brands are failing. Most of the milk sold in supermarkets is pasteurized, but there is a better option – raw milk.
Raw milk comes from cows that have been fed grass, allowed to roam freely, and not kept in cramped areas. Raw milk is healthier because it's not processed, so you can guarantee that some of the vitamins, minerals, and nutrients are retained.
Raw milk has various vitamins, minerals, healthy bacteria, digestive enzymes, beneficial raw fats, amino acids, fatty acids, and proteins in a highly bioavailable form. Apart from helping your kids develop their bones and improve their mental and physical capacities, drinking raw milk is said to help fight cancer and boost metabolism courtesy of CLA. Using raw milk for smoothies and other things can make a huge difference in your children's meals.
Choosing healthy options for your kids is not something that should be taken lightly. Most of them need vitamins and nutrients for them to grow and develop. It is essential that this development starts in the comfort of their own home, where they can learn about healthy eating.