In the Midwest, there are beautiful lake towns that look like they are straight out of a painting. They are the perfect place to disconnect from the real world and all our electronic devices to focus on what matters. And that is spending time with our family. There is something calming and peaceful about a lake. With a book in hand, sitting on the lake while taking in all the beauty of nature, nothing can be more relaxing. It's good to take things at a slower pace from time to time. If you are looking to get away, even for just a weekend this summer, here are some awesome lake towns in the Midwest that are perfect for doing just that.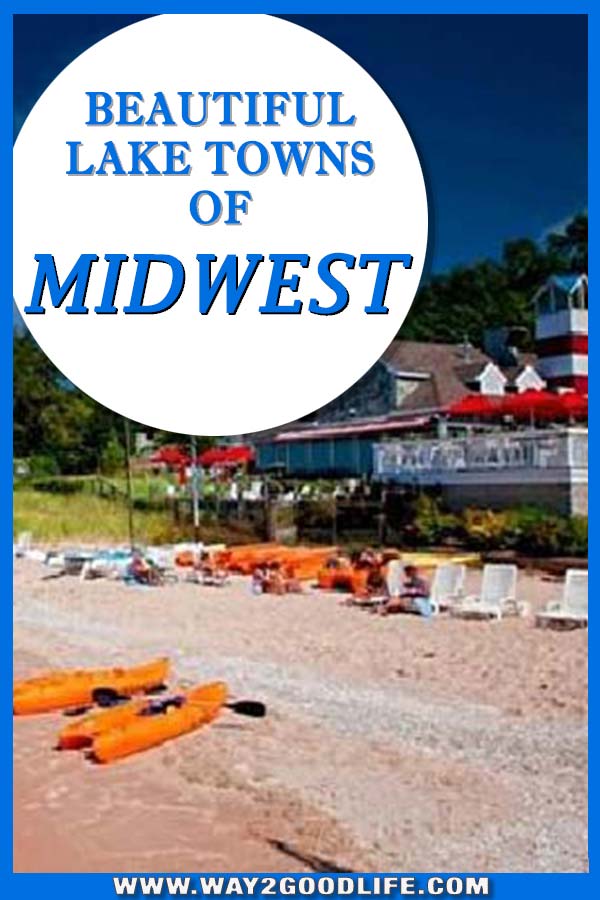 Lake Geneva, Wisconsin

It's pretty easy to fall in love with Lake Geneva. Its beautiful sunrises and sunsets or the opulent homes you will find on the Lakeside Shore Path. Tour these historic Black Point Estates and feel like you are being transformed back in time. There are beautiful bed and breakfasts you can stay at and tons of boutique shopping. There is so much to do for the kids as well. Boating, zip lining or just taking in all the beautiful things nature has to offer while paddle boarding on the lake.
Glen Arbor, Michigan
Straight out of a beautiful painting is Glen Arbor, Michigan. It is so picturesque and happens to be right next to Sleeping Bear Dunes National Lakeshore. It is here you will find secluded beaches and scenic overlooks. Not only does nature look oh so good here but there are tons of things to do with your family. Go golfing, windsurfing, pools, and spas. If you need some one on one time with your significant other, there is also kids clubs at many of the resorts so you can take advantage of some fun adult time.
Elkhart Lake, Wisconsin
This beautiful lake is truly a resort village destination. This gorgeous community is one that prides itself in living and working here, and you can indeed see it in their town. Their beautiful scenic lakefront drop will make you feel like the stress of every day evaporating quickly. Shop and eat in their beautiful downtown district. Here you will find tasty treats and collectibles you will keep for a lifetime. There is also a ton of on the water recreation. Boating, water skiing, you name it, it's here! Elkhart Lake's water is so clear and pristine you can see large fish swimming about deep below the surface.