This is a sponsored post written by me on behalf of Cottonelle.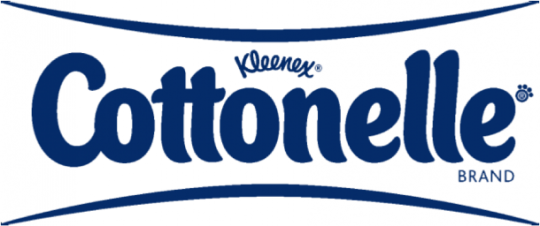 If I ask you what would you like more this holiday season, what would your answer be? Money seems like a logical answer – considering how much we spend every year on gifts, 25%  seems like it would take us a long way.
Another great one would be family time. Holidays seem to bring people closer together. Whether your family is scattered all over the country or is located within a drivable distance, 25% more of family time looks like a great chance to spend some quality time with people you love.
When it comes to me, the thing I would love more of is APPRECIATION, and I actually came up with a list I would like my family to follow:
MY APPRECIATION DEMANDS
Homemade Food
I spend a fair amount of hours in the kitchen making delicious homemade meals. Our regular dinner time includes me serving food and collecting untouched kids' plates, because today they were not in a mood for a balanced meal.
Dear younger family members, chicken nuggets and ketchup might look like a great dinner idea, but my kitchen doesn't make those. If you insist on eating food from the outside of the food pyramid, may I suggest you get a job and eat out. What, they don't give jobs to 5-year-old? Oh well, I guess you are stuck with broccoli for a while.
Laundry
I think the men in my family mark their territory with their dirty socks. But it is not just about socks – all kinds of dirty clothes keep attacking the living space – from the bathroom to the living room.
Dear family members, take control of your own pieces of clothes. Catch them and train them to find its own way to the laundry baskets located in specially designated areas.
Gas Station
There are so many things I don't really like to do, but have to do anyway because I am a mom. There are so many things my family members don't do because mom will do it if nobody else does. However, this one I am just refusing to do – the gas stations! No, there is nothing complicated about it and yes, I know how to do it, but I just do not like going to the gas stations.
Dear family members! Please, make sure my car has gas if you want to continue sleeping on clean sheets, wear clean clothes, and receive nutritional support in the kitchen. And if you dislike going to the gas stations as much as I do, get creative!
TP Talk
I probably should of put this one on the top of the list, but what's up with not changing the toilet paper roll. How do you time it so well that I am always the one to find the last toilet paper sheet sadly hanging for its life that when I walk into the bathroom. On the second note, don't tell me – I don't think I really need to know this.
Dear family members, if changing toilet paper is such a big hassle for you, I am willing to compromise. No, you will still have to make it happen, but I will help by buying Cottonelle Clean Care has 25 percent more sheets per roll than the competitor.
Yes, I know it is the little things that make all the difference in the world and with Cottonelle I might be 25% happier… in at least in one area of my house.
Giveaway 12/9 – 12/20
Would it help to have an extra $100 in your pocket this holiday season? Enter daily between Monday December 9 and Friday December 20 for a chance to win $100 American Express gift card from Cottonelle and SITS Girls – with chances to win every day for 12 days. Yes, you heard it right – there will be a winner every day for 12 days.
One winner daily will be selected daily to receive a $100 American Express gift card for themselves.
SITS Girls are announcing winners daily on their Facebook page.
It's simple – more is better. Having 25 percent more this holiday season can make a big impact.
Follow the conversation on Twitter at #MoreIsBetter.
 This is a sponsored post written by me on behalf of Cottonelle.