The idea of cooking with children can sometimes seem like an overwhelming task. Small hands need to touch everything and the worry that they might accidently hurt themselves, may be too much for parents to handle. However, it could be a fun learning activity and an excellent opportunity to bond with your little one. It is also a great way for children to practice their motor skills and practice a sense of independence. Learning to cook is a skill they will be able to use for the rest of their lives! With a help of Jeff Anderson, Executive Chef of Jewel-Osco Culinary Kitchens and Technical Center, we would like to only the process and make it a fun, exciting activity both you and the kids can enjoy.
Have the Proper Equipment
Small hands need help, especially at first. The coordination that it takes to stir and hold the bowl can be difficult and having the right equipment is important. A must have is a bowl that has a handle. This makes it easier to hold while mixing items together. A butter knife or a plastic knife is perfect for little hands and cutting foods without the worry of them accidently hurting themselves with it. Aprons their size also helps keep messes at bay and clothes free of stains. Don't forget a stepstool to bring children at the appropriate level to the counter, making it easier for them to help cook.
Embrace the Mess
Things are going to get messy. The faster you embrace it now, the sooner you will start enjoying yourself. It is not just messy – it's also a lot of fun! To make sure that the mess doesn't get out of control, choose recipes that are simple and easy to clean up. Choose foods that don't stain easily and are simple to put together. Remember that kids love to lick and taste everything while you are cooking – keep a few spoons handy.
Choose simple recipes
Avoid anything that you need to fry, grill or any other complicated cooking procedures. A great start is the meals that only require an assembly. Making sandwiches, baking desserts or putting together simple snacks are also great for children. Remember the age of your child and what kitchen skills are appropriate for their age. Ask kids to follow simple directions, allow them to take some control, and give them that wonderful sense of independence they crave.

Use Quality Ingredients
Using high-quality ingredients are always important for best results, but, especially during the holidays, it is also important to make every dollar count.

Here is a simple recipe from Chef Jeff Anderson that is perfect to make with kids
Maple Vanilla Whipped Cream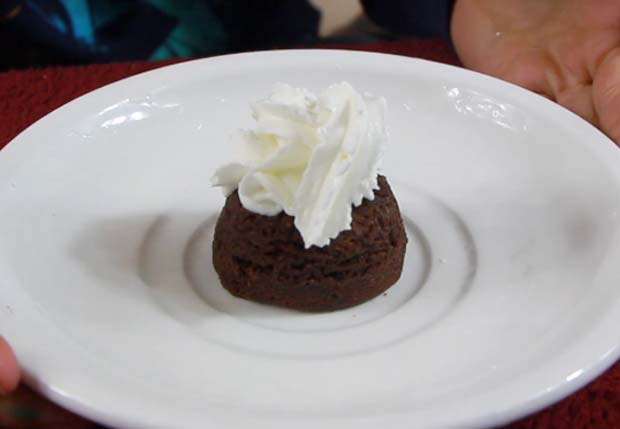 Preparation Time:
5 minutes
Ingredients
Directions
Put the Lucerne Heavy Whipping Cream in a mason jar and have the kids shake it for 5-7 minutes adding the flavorings half way through, it's that easy!
Refrigerate until ready to use. Delicious on apple or pumpkin pie!
Chef Jeff Anderson is passionate about sharing cooking tips and easy recipes, teaching home cooks to create delicious meals, and helping customers stretch their cooking dollar, which is at the heart of his role as an Executive Chef of Jewel-Osco. As a father of two, Chef Jeff is passionate about creating recipes that are not only delicious but also affordable and simple to prepare for today's busy families.