With the whirlwind of a new baby at home, paying attention to her own food intake may be the last thing on a new mom's mind. But what a woman puts into her body after childbirth is just as important as what she consumes during pregnancy. This can mean forgoing everything from chocolate cake, milkshakes to Starbucks, but a post-baby diet doesn't have to be boring. There are plenty of delicious foods and meals new moms can enjoy that have positive effects on breast milk quality, mood, and daily energy.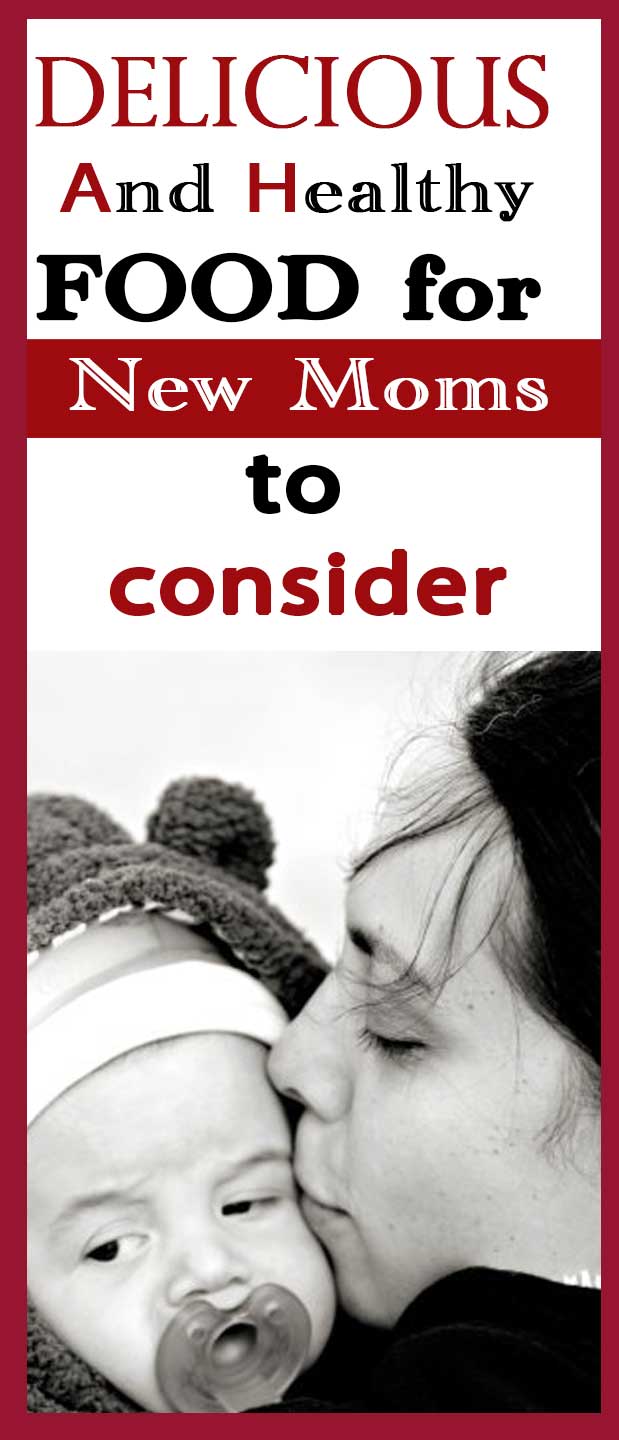 Salmon: A Fish New Mom Can Eat
When planning a yummy post-baby diet, it's important to consider vitamin-rich foods that benefit women's health but don't contaminate breast milk. New moms are strongly advised to exercise caution when eating certain types of fish. For example, swordfish, mackerel, shark, and tilefish have high levels of mercury and should not be consumed by breastfeeding moms.
Salmon, on the other hand, along with shrimp, albacore tuna, and cod, contains very low levels of mercury that are proven not to harm breast milk. Furthermore, Salmon in particular contains a healthy dose of DHA, which is an important fatty acid that aids in the development of an infant's nervous system.
Fortunately, salmon can be enjoyed in a number of delicious ways. Plus, kids love it too! Whip up tasty salmon tacos with black beans and brown rice, or bake salmon to a golden brown with Swiss chard, sweet potatoes, and carrots. All these accompanying ingredients also do their part to support healthy breast milk production. Iron-rich veggies and potatoes benefit the baby's liver and may improve the quality of breast milk too.
Quick and Tasty Snacks
To say new moms are busy is an understatement. Chances are that taking the time to sit down and enjoy a nice balanced meal alone won't be happening any time soon. But new moms don't have to sacrifice their own nutrition, especially while breastfeeding. Trail mix is one of the best on-to-go snacks for busy new moms, plus it can be enhanced with all the ingredients necessary of healthy breast milk.
Chocolate should be avoided while breastfeeding, so resist the urge to add those yummy M&Ms to the mix. But this doesn't mean trail mix has to be bland. Dried blueberries are an excellent source of energy to fight mid-afternoon fatigue, along with dried apples, apricots, and potassium-rich bananas.
Healthy Eating Patterns
When the right diet is paired with a consistent eating schedule, new moms can experience more energy throughout the day, better moods, and improved sleep. While it's all too easy to skip meals, new moms are strongly advised to eat a balanced breakfast every day. This is a great way to prevent mid-morning hunger and energy loss.
Finding energy without coffee may feel like a myth, but drinking lots of water, choosing the right foods, and eating small meals during the day can do wonders for moms and their busy lives. What are some of your favorite post-baby meals?
Resources: Baby Center, Every Day Family, WebMD, Babycenter.com, and American Pregnancy)
Are you a new mom or will be one soon? Maybe you know one?
Look for more tips, tricks, and other great articles on Advice for a New Mom page
Follow Way 2 Good Life's board Advice for a New Mom on Pinterest.