The mother of three, Lena is a busy working mom, with a passion for blogging. Originally from Russia, Lena has a graduate degree in television journalism. Today she lives with her husband and kids in the suburbs of Chicago.
Just like many moms, she starts her day by getting her children ready for school and daycare, rushes to work, checks kids'  homework in the evening, cooks dinner, and tucks her children in at night.
However, her day wouldn't be complete without working on video projects for the family video channel and putting her heart and soul into the family site Way 2 Good Life. How can a fun-time working mom do so much? Follow her family life to find out!
With 10K+ unique visitors a month and a social imprint of over 52,000 fans (across a number of social media channels), she knows how to capture the moment and share it with her audience.
Her newest project is a kid YouTube channel WAY 2 GOOD LIFE KIDS – a fun adventure of her children, MA, and RT. Their fun videos creating some serious buzz on Facebook – million people are reached and counting!
If you are looking to reach busy working mom 25-45 with kids, check out the media kit and feel free to email Lena with any questions you might have.

Personal Story
For as long as I can remember, I wanted to be a journalist. I grew up in Russia during the Soviet Union's collapse. Post-Soviet Russia was a time of frustration and confusion, but I wanted to be on the front lines of whatever was happening.
I started my career with a part-time job at the Regional Television Studio being a freshman in college, continued my career as a field reporter for a local news program, and soon became an editor for the news programming and video projects.
Soon after graduation, I moved to the United States with my family and suddenly found myself in a foreign country with no chances of being a journalist ever again. What choice did I have? I went to work in the mailroom of a small industrial company. Nine years later I was still working for the same company – comfortably miserable…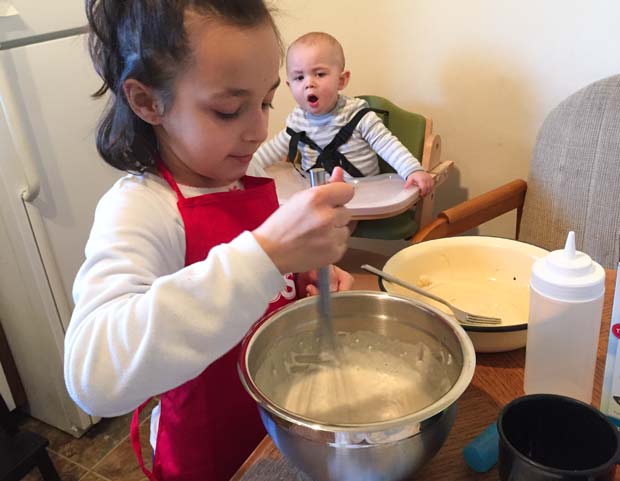 The blogosphere brought the creative me back when I started a blog to track my weight loss journey and keep myself accountable but soon transitioned into an active family blog.
However, on the bigger scale, I discovered myself as a journalist once again with social media. Once again I love the insanity of what I do and wouldn't have it any other way.
I want to enjoy my life to the fullest – I want to be the best I can be every day of my life. I want to go to sleep knowing "Today mattered." Don't you?