Whether you are about to be a new mom, you are a mom of babies or you are an experienced mother, you know that babies are expensive. That is why I am happy to share some free baby stuff with you!
We all love our children unconditionally, yet most of us had to make some major changes to make sure we can still make ends meet. I know that my experience certainly confirmed this. Roughly a month before I had my daughter (she was the first of my three kids), my husband lost his job and joined me at home where I was spending the end of my pregnancy on medical leave. Talking about a stressful time!
Free Stuff for New Moms
With our first baby on the way, me at home on leave, and my husband home and unemployed, I suddenly found myself doubting everything and anything. How could we afford basic expenses with no income coming in? And while the new addition to our family was incredibly exciting and I couldn't wait to become a parent for the first time, the knowledge of the upcoming expense of adding a little one to our life was truly terrifying. After doing some research and learning just how much to expect to pay for expenses for the little one, it was a little panic-inducing. Who knew something that small could drain your wallet that much?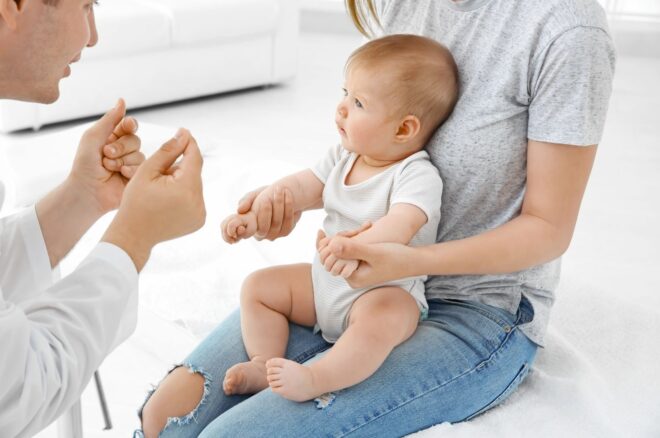 Even if you are not stressed about your financial situation (and I hope that is the case), you probably want to know how you can save money on your upcoming baby expenses. I mean, who doesn't want to save money?
The following list of free baby stuff will help you score some seriously awesome baby gear and supplies for free. None of the things on this list of free stuff for babies make you jump through ridiculous hoops to get them or are a pain to sign up for. They are all really easy to sign up for!
FREE STUFF FOR NEW MOMS
Check out our top tips for getting free baby stuff with little effort. From the much-needed breast pump to magazines and baby items, this list has a ton of tips on how to save money for your family when a new little one arrives!
BREAST PUMP
Breast pumps can be very expensive and they are a must-have if you plan on breastfeeding your baby, especially if you plan on returning to work.
Many people don't realize that a breast pump can be covered by your insurance. Call your insurance to see if your plan covers breast pumps, ask your OBGYN to write you a prescription and make sure you specify which model you would like, and then have your doctor's office fax the provider the prescription.
Nursing Pillow
Nursing pillows are great for much more than just for nursing – they also help with tummy time and help your little one learn how to sit up properly. Using my promo code W2GL, you can get a free nursing pillow! You will need to pay for shipping, but that doesn't beat getting a nursing pillow for free.
SAVE YOUR DIAPER CODES
One way to get free baby stuff or even some free stuff for moms is to use diaper reward codes. Stick to a diaper brand you love and save up the reward codes that are attached to the diaper packaging. These reward codes can be saved up and turned into rewards such as toys for the kids, Starbucks gift cards, magazine subscriptions and more. While many store brand diapers don't offer these types of rewards programs, many other diaper brands do. Be sure to check out the diaper company's website.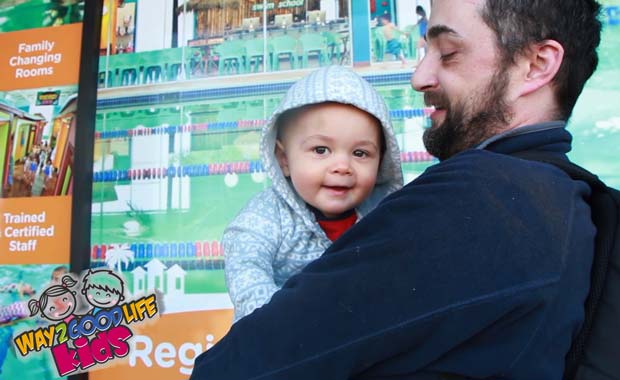 FREE INFANT COLD REMEDIES CHEAT SHEET
(FREE STUFF FOR NEW MOMS EXCLUSIVE)
Infant fevers are scary and that is when you are expected to keep it cool (since everyone around you is freaking out as well). Download this cheat sheet and know exactly what to do the next time fever strikes.
BREAST PADS
An essential item for any breastfeeding mom, because nobody likes leaky boobs. Just like with the nursing pillow site, pay to ship and get 10 free pairs of pads. They have them in different colors, but here is a hint – get a bunch in the same color and avoid match game – you will have enough to worry about. This is one of my favorite free items for new moms, because no matter if you are breast or bottle feeding, these will come in handy.
Here's a little secret that not everyone knows: Everyone leaks for a few days after giving birth!
CARSEAT CANOPY
Carseat canopies are awesome. They are perfect for summer because it keeps your little one shaded from the sun and perfect for the cooler months since it can help avoid rain hitting your baby on those quick trips from the car. They also double as a breastfeeding cover if you need one.
You can use my promo code (W2GL) to order a carseat canopy for free! You will need to pay for shipping, but still a great deal!
NURSING COVER
If you plan on nursing, you may find that you want a nursing cover for those times when you are nursing in public. Even if you don't plan to use a cover while nursing, they can come in handy for other things such as changing out your nursing pads, adjusting your nursing bra or clothing, etc. You can get one for free here when you use my promo code (W2GL). You will need to pay to ship, but it is still a great deal!

The Belly Button
One great way to save money during pregnancy is to not have to buy a bunch of maternity clothes. A great way to avoid buying nursing clothes is to use a belly button band. These are awesome! You can use them to secure your regular non-maternity pants without buttoning them. You might find yourself wearing these long after your pregnancy because they just help your clothes fit better!
Using my promo code (W2GL), you can get 2 of these for free. You will need to pay for shipping, but it is well worth it!
BABY REGISTRY GIVES BACK
Baby registries are a great way to get free baby stuff! Not only are they helpful for others who wish to gift you with baby stuff, but many registries also send out welcome gifts. Here are some of our favorite baby registries and what bonuses they offer:
Target – Get $50 worth of coupons plus samples and 15% off anything on your list after the baby is born.
Buy Buy Baby – Free welcome gifts once you register.
Walmart – Free welcome box of baby essentials.
Amazon – Free welcome box of items for parents and baby valued up to $35.
AMAZON FAMILY MEMBERSHIP
If you haven't already done so, get a membership from Amazon – it will save you so much money and hassle, just because you will be able to shop quickly and at home. They offer two-day shipping which is amazing, discounts on diapers and formula are awesome, and their return policy is very favorable. However, you can use all the perks of the membership for free for 30 days. By far, this is one of our favorite things on the list of free stuff for new moms. And may I also suggest "Subscribe and Save" – it will let you save 5-20% off!
ENFAMIL FAMILY BEGINNINGS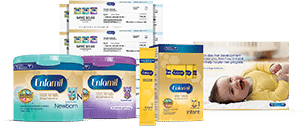 If you plan on using the formula (and even if you are planning not to) it is a great idea to sign up for Enfamil Family Beginnings. When you sign up, you can begin to receive high-value coupons, free gifts such as totes and bottle coolers and they will even send you some free formula samples. Join Enfamil Family Beginnings and get up to $250 in free gifts plus coupons every month.
FREE BABY SLEEP BOOK
Download this e-book completely free and learn something about baby sleep – The Complete Newborn Sleep Guide.
GET 5 FREE BABY BOOKS
Babs is a parent & new grandparent, a best-selling children's author, a career educator, and longtime consultant for schools, parents, and writers. Most importantly, Babs is a former teacher of all ages and abilities and former school administrator! Get $40 code will get you 5 books for free (you will pay the shipping) and each additional book is $3.
If you're a new mom or will be one soon, check out more tips, tricks, and other great articles on the Advice for a New Mom page.
Do you have any awesome free stuff for new moms for free baby stuff links to share?
More Baby Tips:
6 Baby Services for New Parents that Make Great Gifts
Tips for Family Travel with a New Baby
Introducing Solid Food to Baby
Why Would a Baby Need Swimming Classes?
Follow Way 2 Good Life's board Advice for a New Mom on Pinterest.
Liked "Free Stuff for New Moms"
Look for more tips, tricks, and other great articles on Advice for a New Mom page