Expecting mom? New mom? Know one?
Check out tips, tricks, and other great articles on Advice for a New Mom page
Preparing for motherhood can be a wonderful experience. The excitement of what life will be like, what the child will look like, and whether the child will be a boy or a girl; these are all thoughts that swirl in the thought process of new moms to be. For those of us that are parents, we know things are difficult at times and have a desire to help new moms and dads assimilate baby into his or her new life. And you know of someone who is ready to become a parent or just became one – check out our Gift Ideas for New Moms Guide.
As friends and family, we want to help as much as possible. One way that friends and family often celebrate the expectancy and the reality of the miracle of childbirth is through the buying of gifts. Gift giving is a bit easier today than in times past as most baby stores have gift registries. Through these registries the mother to be can choose what she wants and needs in order to have things perfect when baby arrives. Even with baby registries, though, choosing the perfect gift is not always easy. If you find yourself undecided in regards to what gift to give a new mother, I would encourage you to ask yourself this question, "is it practical?" If it is not practical don't buy it.
In this article I will outline some simple yet practical gifts all new parents would love to have even if they won't admit it.
Diapers
All first time moms will have one thing in common once baby is home from the hospital and that is diapers. As silly or dull as it may seem to give a gift of diapers, this is the number one need for parents with newborns. With a minimum of 7 to 10 diaper changes daily, you cannot go wrong if you show up with some diapers.
Diaper Bag
I know, this might not seem like a big deal, but have you seen these diaper bags? The choices are limitless and you can find a diaper bag for any lifestyle at a different prices take your pick!
Baby Monitor
I believe every new mother should have is a baby monitor, especially if the house is big and the baby's room is not exactly close to mom and dads. Often a mother will want to choose a special baby monitor that has a built in LCD. Be sure the monitor is able to detect a change in breathing or sudden changes in baby's position; this will reduce mom's worry and help her relax while taking some time for herself.
Baby Blanket
How about a soft and durable baby blanket? My kids still love their blanket he received as an infant. I have I personally love every single baby blanket I have – so soft, so warm, so cuddly.
Baby Wrap
As a first time parent, I remember one item that I wanted for my child, but did not receive was a baby wrap. Having one of these makes things easier for baby and mom, but many cannot justify this expense and that's why baby carrier or wrap makes a great gift. Baby wearing can calm a fussy child and leave mom hands free to do whatever she needs to do while the baby is close.
Cleaning Supply
Do not underestimate the power of clean. While a new mom might be worried sick about feeding and diapers, you know what comes with a baby – lots of mess and lots of laundry. I am sure, you know that Dreft is an amazing laundry detergent – it is hypoallergenic and formulated to help clean tough stains.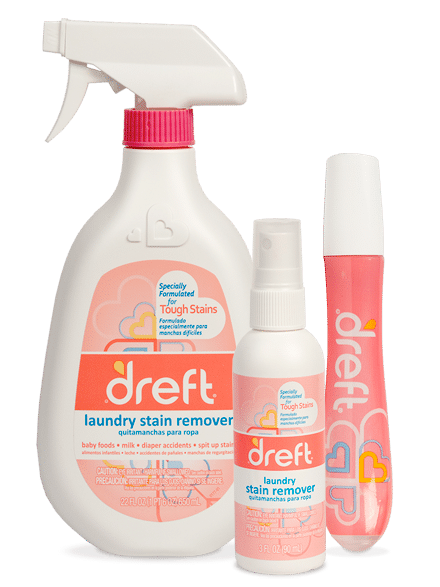 However, here is another great product that would make a huge difference – laundry stain remover. It works the same way the regular stain remover does, but this one is designed for the baby clothes by Dreft. It works on food, spit-up, urine, formulas with any fabric type. It sure makes a budget friendly gift.
What is the one thing you think is essential for a new mom to have?
Expecting mom? New mom? Know one?
Check out tips, tricks, and other great articles on Advice for a New Mom page
Follow Way 2 Good Life's board Advice for a New Mom on Pinterest.