This is a spotlight review post for the Spring Fashionista event taking place March 6-14, 2014.
The products described below have been given to me free of charge
Mark your calendar and come back for more than one chance to WIN this useful tool and a fashion accessory.
There are so many kinds of physical calorie burning activities. What makes you sweat: Running? Dancing? Yoga? I love bike riding and walking, but the unfortunate side effects of physical activities is excessive sweating. Drips of sweat making its way through your hair and dripping on  your face, eyes, ears – I could so live without it.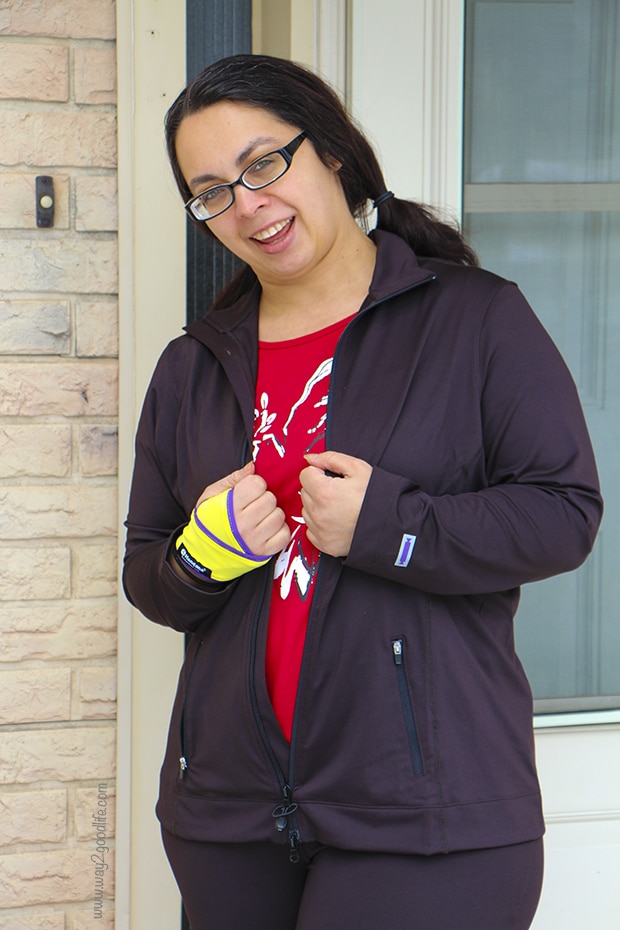 The sweatband does ok, but it doesn't work all that well if you need to wipe the sweat off your face. However, this hand wrap by Handana is just might be something you have been looking for all your life. Made of soft, durable wicking SupplexTM LycraTM fabric, it wraps around your hand allowing you to use both sides of your Handana hand to wipe sweat from your eyes, nose, neck or forehead. Keep on going with your hands and fingers are completely free to keep your stride smooth, steer your bike or to open snacks and water bottles.
 I think that Handana is perfect for athletes of any level. If you ever find yourself intimidated joining a group exercise class because of sweat, fear no more – slip on your Handana and get moving. Use Handana while running, riding your bike (it fits perfectly over your cycling gloves), doing yoga or playing tennis. Just remember to wipe your sweat off after crossing the finish line and you are ready for your victory photos.
Made of SupplexTM LycraTM fabric that is soft, durable and wicks away moisture
Comfortable, glove-like fit
Multiple sizes and colors
Machine washable
Lightweight, natural fit around your hand
Perfect for allergy sufferers and people who sweat
Great for running, cycling, yoga, racquet sports and more!
Made in the USA
Handana comes in a variety of sizes and colors and works great for women and men. Handana is machine washable and is made of the softest Supplex ™ fabric to meet your sports wristband needs!
Learn more about Handana products on their website and join their fan base via Twitter, Facebook, and Pinterest. And of course don't forget to come back to Way 2 Good Life between March 6 and 14 for your chance to win 1 of 6 Handana wraps.