As a Mom of a little girl I will one day have to have "The Talk" with my daughter. You know, "You are growing up and your body is changing" type talk. Even if I didn't know how to talk about this subject, Google can help with about 6,870,000 results if I search for "talking to a girl about menstruation". But let me try a different kind of search:
Who will sit down with me for the 2nd Talk and walk me through what will start happening to my body some day?
Here is what I think most of us think about this topic: Menopause is a bogeyman – if we ignore it, maybe it won't come. We know, it will get us some day, but still we don't want to know anything about it. Isn't it a time to grow up? Let's start the 2nd Talk and I have some serious knowledge for you. My guest today is  Kelley A. Connors, MPH, the founder of Real Women on Health community.
Why do you think people hate talking about menopause?
There are many myths associated with menopause and society does a terrible job of preparing women and their families for menopause. Society tells us in countless ways that for a women to be attractive she must be sexually active, unconditionally supportive of men, as well as being unselfishly maternal. While these are positive traits, it's definitely just one side of the coin. As women's bodies age and change, the shift in hormones continues and the prime of life is ironically not earlier in life….but as women approach and enter their 50's! It's a very freeing time in a woman's life!
Premenopause is the beginning of a new chapter in a woman's life and it takes many shapes and forms, much dependent on the woman herself and her relationships – to herself, her health, her body, her mind, her family, friends and loved ones.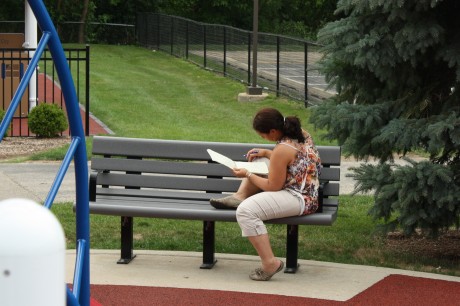 How do you recognize premenopausal symptoms?
We call this "the change before the change". Pre-menopausal symptoms are usually not discussed in a physician's office but the changes that women experience are no less significant. The reason is that the symptoms are associated with being stressed out, tired and just plain busy with a young, growing family or, as is possible at any time in a woman's life, perhaps divorce or the loss of elderly parents. Pre-menopause symptoms are physiologically and emotionally associated with hormone imbalances that occur in the years before menopause. Many women think that emotional depression, weight gain, thinning hair, experiencing heavy or light periods, bloating, lethargy and a host of other symptoms not formally experienced are normal and that there is nothing that can be done. Not many physicians are focused on the specific "irregularities" associated with hormone imbalance as there is no "pattern" many times and measuring hormone levels is not an exact science either. Hormone levels fluctuate even in one day. However, how women related to their bodies in pre-menopause has an impact on the quality of life as they age. It's important! Women have the power to learn more, to talk to their doctor and investigate new "alternative or complementary" options which research is showing all the time have a role to play in women's wellbeing.
I am glad we started this conversation and I plan to have Kelly back here very soon. Here is also a brand that wants to help educating us.
Poise invites you to join The 2nd Talk, because some women start having pre-menopausal symptoms as early as 35 and not even know about it. Yes, you heard it right – you might be pre-menopausal and still have kids in diapers.
I found these products at the local Walmart and judging by the label they address variety of issues. However, the symptoms Poise products address make me really worried what's ahead. Hot Flashes, dryness, odor – that is something I want to know more about ahead of time. As Kelley Connor said, education is power and I am ready to learn!
Download a coupon to get $1 OFF on Poise products at Walmart
About Kelley A. Connors, MPH
Kelley is the founder of Real Women on Health, an on-line community and radio show that educates, empowers and engages women to take charge of their health. She is a competitive rower and a yoga lover, living in Connecticut with her husband and dog Lucy.
About Poise
Poise
brand is introducing a new approach to women's wellness by starting "The 2nd Talk". Expert advice, helpful products and stories from women going through the same changes you are. Share stories, ask questions and create a new, more open discussion about menopause and how it affects our lives. Connect with Poise on 
Twitter
, Pinterest, and 
Facebook
. See my
#PoiseFab5 
trip to Walmart
here
I am a member of the Collective Bias™ Social Fabric® Community.  This shop has been compensated as part of a social shopper insights study for Collective Bias™ and Poise #CBias #SocialFabric.