This post is sponsored by Spot Shot® Instant Carpet Stain Remover. The house mess, creative solutions, and opinions are all mine!
Are you having fun this summer? What fun activities have you and the kids been busy with? Or, have you gotten to the "I'm bored. I have nothing to do" phase of summer already?
Do you remember being a kid in the summer? Remember how fun it was to just play and play and play. As a child my summertime went something like this: Wake up, eat breakfast go outside, pause your playing to eat lunch (sometimes outside still), head back outside and play until your parents called you for dinner. Does this sound familiar?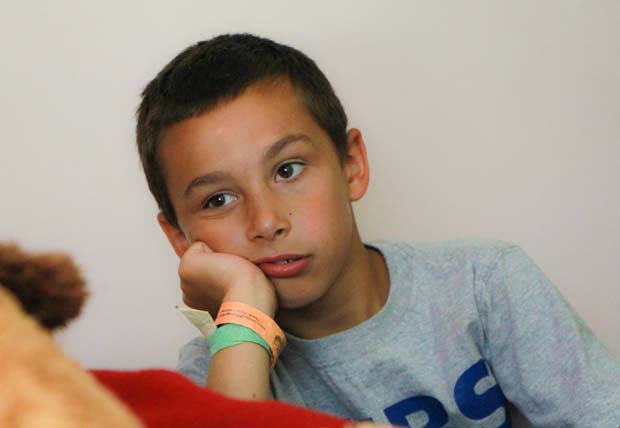 As it turns out though, summer is a little bit different as an adult. Summer is draining! I mean, it's a blast and the extra time with the kids is so much fun, but the reality is that it is just plain exhausting. From expending all of your energy playing outside games with the kids to all of the cleanup that comes with it, being a parent during the summer is hard work.
It might be a good thing that summer only lasts so long and I know I will be looking forward to another summer as soon as the kids school once again. However, if nothing else, years of motherhood taught me a trick or two to make summer less, exhausting, less stressful and more fun!
Here are some of my favorite summer activities and stress free summer tips:
My Favorite Tips for a Stress Free Summer:
Turn off social media.
We, as a society, spend too much time on social media and place far too much importance on how we are perceived via our social media profiles. Why not make this a social media free summer and really enjoy your time with your family?
Don't stress the mess.
Do you really want your kids to remember all of the chores they did this summer? How much time they spent cleaning the house instead of the fun times that they had with their parents? Leave the mess until after the fun. Just be sure to have products on hand that make doing that a little bit easier.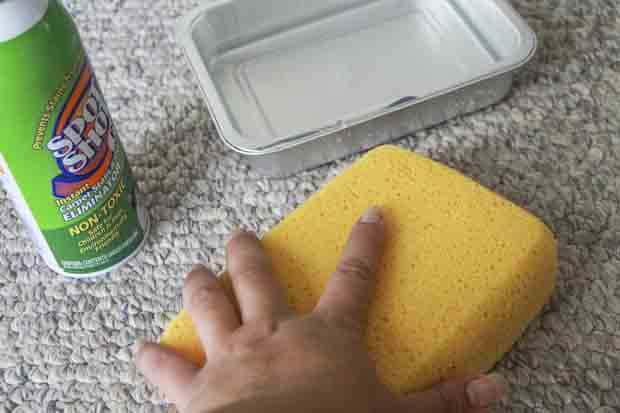 I like to keep cleaning wipes on hand for hard-surface cleaning and a good carpet cleaner for those little muddy messes, or melted popsicle stains that often show up during summertime (or is that just my kids?).
However, when it comes to the muddy footprints on the carpet that is the job for my trusty can of Spot Shot Instant Carpet Stain Remover. Having tools like this on hand help make cleanup easy!
Why Spot Shot?
My kids have a special touch when it comes to leaving food stains and dirty prints on the carpet. That is why I am happy to have the Spot Shot ® Instant Carpet Stain Remover in my cleaning arsenal. Did you know that Spot Shot also works on old stains? Regardless if it's a spaghetti sauce stain, marker stain or an old fashion chunk of dirt – Spot Shot has the power to make it disappear.
Spot Shot has also been approved by the Carpet and Rug Institute for product performance with Anti-Resoiling agents that protect the carpet. It comes in both aerosol and trigger spray bottles and are both equally effective at fighting dirt and odor.
Spot Shot Instant Carpet Stain Remover is available at Walmart stores nationwide. Click here to find a store near you. Be sure to print off a coupon to save $1 before you shop.
Ask for Help
Have you joined the Stain Fighting Community on Facebook? I find it a great place for support when it comes to fighting mystery stains and lingering splatters. It is also an amazing way to get smarter about your cleaning strategies.
Be spontaneous
During the school year, life is all about schedules. Schedules for the school days, schedules for homework and extracurricular activities. How about this? Let go of the schedule. Be spontaneous and enjoy a schedule free life for a little while.
Let Loose
I know it is hard, but try your best to loosen up the reins a little bit and this goes for multiple things.
Let the kids play a little bit later
They don't have to wake up early and head off to school, why are you rushing them to bed so early? Don't you remember how late you wanted to stay out playing when you were little? Give them more play time.
Let them eat the treats (and you join in!).
Seriously, isn't summer made for ice cream and frozen treats? A little treat won't hurt them and it won't hurt you, so enjoy!
My Favorite Activities to Do With the Kids
Water balloon fights!
Yes, I'm an adult, but this doesn't mean that I don't enjoy a good water balloon fight every once in a while. This often comes with some muddy feet and lots of broken balloon cleanup, but it is well worth it!
Splashing in the kiddie pool.
If you have no interest in the expense or maintenance of a large swimming pool, consider getting a small kiddie pool for the family. If nothing else, the little kids and splash while you get your feet wet. It's fun!
I guess my point here is that summer only lasts so long, enjoy the time with your family. Everything else will come later.