Fixed gear bikes are getting increasingly popular, with more and more people opting for them each year. Fixed gear bikes have several benefits – they have fewer parts than the multi-gear bikes, so they require little to no maintenance and last for years to come. Also, the least number of parts allows for an almost weightless feel when you ride, and makes your fixed gear bike very easy to transport from place to place. One of the distinguishing factors of fixed gear bikes is that they have no freewheel. Therefore, you must keep the pedals moving in order to keep the bike moving, making riding slightly more difficult due to the inability to coast (even when going downhill) but more of an engaging and overall physical activity. Because riding a fixed gear bike is such a unique experience, it might take a little while to get used to the changes. But if you follow these instructions, you will be on your way to enjoying your fixed gear bike, all while staying safe in the process. 
Set Up the Bike
There are a many ways to acquire a fixed gear bike, but the best way to do it is by building it from a ten speed bike. This is the least expensive way, and will help you get to know the ins and outs of your new form of transportation. Assembling a bicycle will allow you to decide what sort of riding experience you want – which size gear you prefer to consistently ride on and whether you only want a front brake, only want a rear brake or would like both. Though going without brakes is undoubtedly a "more authentic" fixed gear experience, it is also significantly more dangerous. When building the bike, you may also opt to add toe clips, which will help you continuously pedal your bike. These clips can make your pedaling more efficient, help you stop your bike, and help you remain on the bike. There are certain must have bicycle riding protective gears, and you should make sure that both you and the bike that you are riding are as safe as possible before you begin. And lastly, if you do not feel confident building the bike yourself, it is always possible to purchase one from the retailers.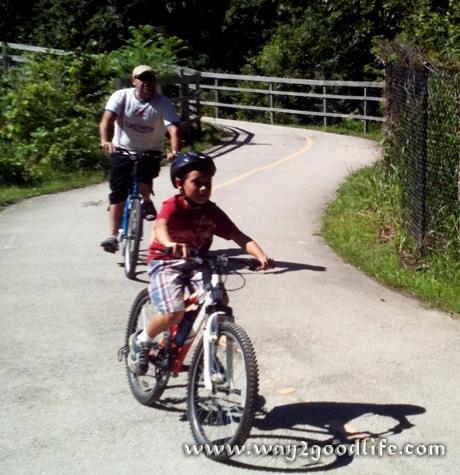 Keep Pedaling
As stated earlier, fixed gear bikes do not have the ability to coast. If you want to keep the bike moving forward, you have to keep pedaling, regardless of whether you are going uphill or downhill. While continuous pedaling is very physically demanding, it is great exercise. It may take a little while for you to adjust to not being able to relax on your bike by coasting from time to time, but you can train yourself to ride in this new way by practicing pedaling as much as possible.
Avoid Traffic
Though it is impossible to ride a fixed gear bike through a city like Los Angeles without getting caught in traffic, it is also much easier to ride your bike when you are not dealing with rush-hour traffic. When you are beginning to learn how to ride your fixed gear bike, it is recommended that you practice in the early morning or late at night, so that you do not get into any dangerous situations.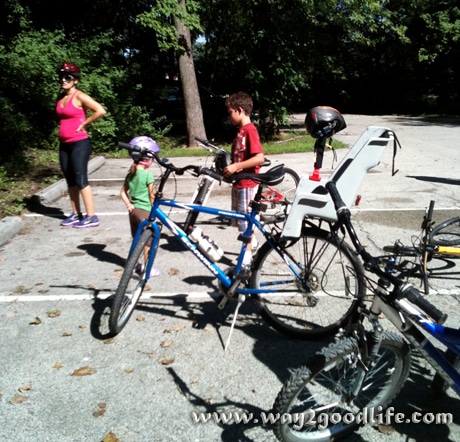 Travel Light
Fixed gear bikes are very light due to their lack of parts, and the last thing you want to do is weigh down your bike and make riding harder by carrying heavy things. An abundance of items may cause the bike to topple over, if you are not careful, and using things such as headphones while riding could possibly result in an accident. When learning to ride your fixed gear bike, it is best to keep things exactly like your bike – as simple as possible. However, this does not mean that you should neglect to wear a bicycle helmet and bike gear. A helmet that fits well is critical to a safe biking experience, and it is even easy to choose your best fit bike helmet online.
Though learning how to ride your fixed gear is like re-learning to ride a bike all together, the simplicity, purity, and fun of riding it will make it well worth the effort. The most important thing to keep in mind is practicing important elements of a bike ride – pedaling, stopping, and slowing down – in a safe place, and hopefully not during rush hour traffic. One of the best things about fixed gear bikes is that all of the choices are in your hands. You can choose whether your bike brakes, what gear you would like to ride in, when to keep the bike moving, and when to stop it. It is an entirely new bike riding experience, and one everyone should have.