Cedar Point Halloweekends travel in September is always a gamble – one year we would have a freezing weekend, another we would enjoy a great Fall, and a third year it will fill like Summer never left. However, one thing I know I can expect is a fantastic weekend.
At this time of the year, the water park is closed, and the theme park and hotels on the peninsula are only open Friday through Sunday. The theme park comes to life at 6 pm and is open until midnight with spooky Halloween activities, hunted houses, and clusters of monsters are hiding in the fog. Saturday and Sunday start with lots of little activities for the little ones – what kid doesn't like a good scavenger hunt, get lost in the Woodstock's Crazy Corn Stalks, and have a fun time at Camp Snoopy Dance Party.
Fun fact, there is a 1,000 carved pumpkins lit up throughout the evening! Try counting!
The best way to experience Cedar Point Halloweekends is by staying at the Hotel Breakers. Opened at 1 Cedar Point Drive in the Cedar Point in 1905, it quickly became a family weekend destination for a good Lake Erie view and fun beach family time. It only seemed logical to add more fun to the family weekend, and the Cedar Point theme park was born!
A fantastic window view is guaranteed, and right on the beach of the Lake Erie, this is an excellent place for a beach play before the park opens at 11 AM.
We got lucky this year and with the September temperatures in 80's kids had lots of fun building sand castles and splashing in the water – no complaints about this kind of weather.
How to Save Time and Money
Once you pay the admission, the rides are yours to conquer. It is hard to resist the upsells through – the fast lane, the fright pass, the photos from the crazy rides. How can a family stay in the budget and still experience Cedar Point to the fullest?
Rides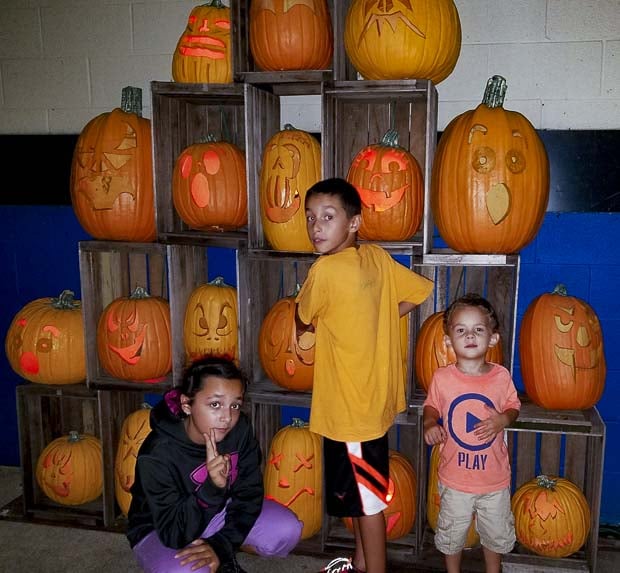 If the weather is cooler, the lines are short, and by downloading the Cedar Point app, you will be in the know which rides have the shortest wait. While summer heat will most likely trigger 1-2 hours lines to Steel Vengence or Rougarou, cooler temperatures will call for a lot shorter lines and will let cover a lot more attractions over the weekend.
Food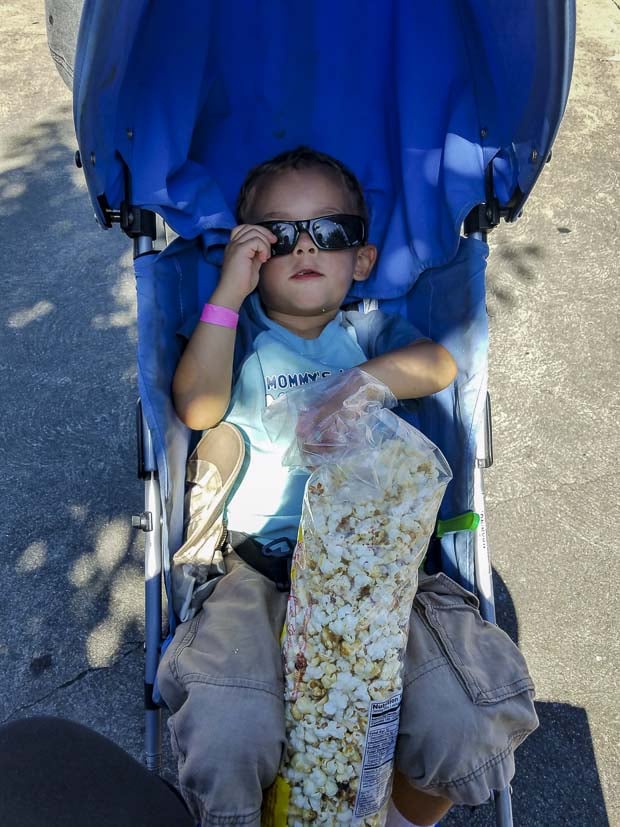 That is where we usually spend a bundle. No matter what we do, a weekend here for a family of 6 results in hundreds of dollars spent on meals, snacks, and drinks.
My best solution is to bring your favorite breakfast food with you – it would make your mornings a lot cheaper. Bagels, muffins, and cereal are old-time favorites in my family, so we buy that and eat it while enjoying the views and waiting for the park to open.
Is the Family meal plan worth it?
We love a family meal plan! While with certain limitations, you save a lot especially with little kids. Buy a two-day food plan and get even a better discount. Get food every 90 minutes (set the alarm and stick to it) – you will know you saved money! Our favorite – Walking Taco, delicious, generous portion that my husband and I split.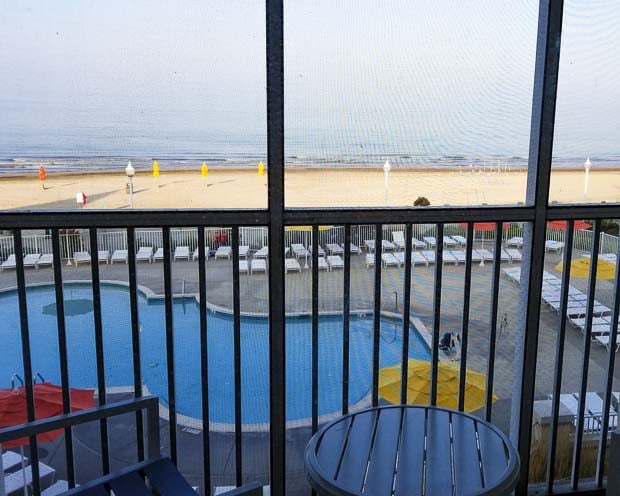 Beverage Plan
A souvenir cap gives you unlimited refills on the first day and one-dollar refills the next day (or any other day of the season). Alternatively, you can get a wristband with unlimited drinks and get a drink every 15 minutes. There are plenty of drink stations around the park – stop and refill.
No Boo Necklace
If you have little kids, you might be tempted to buy a No Boo Necklace which comes handy after dark in certain areas of the park where monsters roam free. Whenever Monsters see the necklace, they won't scare your child. However, bring a stroller and have your little kid in it while going through these areas. Monsters do not scare small children when they see them. They might play with them though. My 3-year made lots of scary looking friends and even gave a witch!
Pre-K pass
If you have a child ages 3 to 5, check out Cedar Point site for the Pre-K pass. Do this before leaving home, and you might save a cost of admission for your pre-schooler for a year.
5 Things to know about Cedar Point
Drive or Fly?
Drive. If you live in the Chicago area, it takes about five hours to get here (plus time zone change – you lose an hour on the way here).
How Long to Stay Here
Cedar Point Halloweekends are 2.5 days long. Get the most out of your weekend by leaving on Friday morning and arriving here after lunch. The park opens at six. We try to stay here till 4 or 5 pm on Sunday with a five-hour drive in mind.
Will you need a car to get around?
You will need a car to get around – there is no easy way of getting to the Peninsula besides in your own vehicle. If you decide to stay at the Hotel Breakers, you have to get there (you do get a free parking). However, even if you stay on the mainland, you will have to drive to the park. Caution: if you stay at the breakers know that it closes at noon on Sunday. Make sure you know how to get to your car with the hotel closed. You can park closer to the park entrance by the Magnum XL and use that entrance to get in and out – it's the opposite side of the Breakers parking lot.
Family Activities
It's a theme park, so obviously there are a lot of activities for kids of all ages. Little kids have to be able to walk to get on the rides. And the highest height restriction for the older kids roller coasters are 54 inches. Best attraction for the little kids is a Scavenger Hunt, The Great Pumpkin Parade, and Linus Mommy Pit. Older kids will enjoy Zombie Jr High School, Skeleton Crew Performance, and of course rides of any kind!
Local food not to be missed.
Walking Taco – Delicious and a part of the meal plan if you are looking to save money
Kettle Corn – Eight dollars will buy you a huge bag of popcorn made right in front of your eye. Sweet and savory, I look forward to it every year.