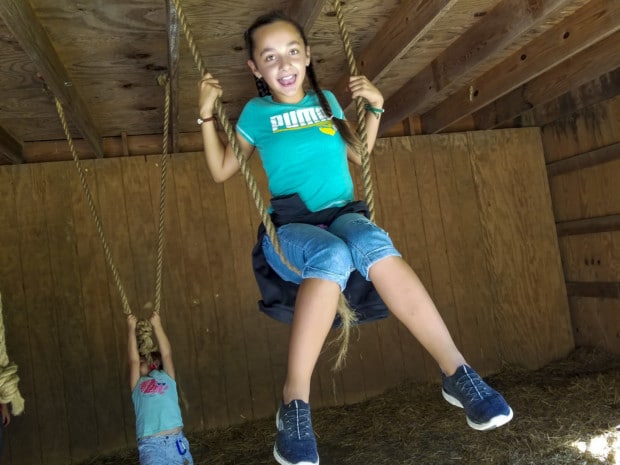 Here is a little recap to get you up to speed. My adorable smart and very disorganized 9-year-old found out that we can't afford to send her to a special camp this summer. With five months ahead of us she doesn't have much time. We started with $500 so far and brought it down to $430, but at that point, we got stuck.
Kids are funny. They are all over the place. One moment she is telling me how hard she is going to be working on getting money for the camp and the next moment she is hugging a PlayStation and refuses to let it go. What do I do? Do I tell her that she needs to define her priorities? Do I post a poster with her goal progress on the wall? After all, she is a kid, and she is only nine years old!
I take a breath… I smile… I ask, "Do you still want to go to the camp?" 
She is nodding still staring at the game
How many minutes should I give you? We gotta talk about what else you can do…
5 minutes
I feel almost insane for explaining my daughter the meaning of the word "diversification," but it makes perfect sense at the moment because she can't rely on one source of income. Surprisingly enough she understands it quickly – she already lost the only source of income she had and went from planning to make $20 a week to making $0.
WHERE ELSE CAN WE FIND MONEY?
Just recently Elise and I recorded an episode for our upcoming Kids and video series discussing how kids can make money, and that gave us a few ideas.
Craigslist looked like a good place to start because who doesn't have things to sell around the house? My husband and I came up with a list and put our daughter in charge of creating and managing a database of items. She gets to create the listings, take photos and stay on top of the Craigslist listings. My husband would be replying to the emails and making an exchange.
In a case, you don't think you have anything to sell, here is what we found out on the first look around – a few boxes of diapers, IKEA easel still in plastic, a motorcycle jacket, baby play yard, and a Fisher Price play table.
Social Media. I am a blogger, and I always need help, and while can't afford to pay a lot, I could afford to pay her $5 for 5 minutes of work a day. 
We are still at $430 to collect, but now we also have a plan!