This post brought to you by Manwich. The content and opinions expressed below are that of Way 2 Good Life.
It's another week, and that means a new round of homework for two kids, endless stubbornness from the 20-month old, long days at work, and of course 7 days of breakfasts, lunches, and dinners. Some weeks I just want to order catering to make sure I have food on the table every day of the week, and the only thing that is holding me back is a thought of a credit card bill at the end of the month.
How many dinner ideas can you come up with at 6 pm? I am usually tapped out by the time I get home. That is why I started working on a small list of easy to make dishes, and this one is one of the easiest dinners you will ever make, and you already know and love it (but maybe forgot about it.)
Remember this?
Manwich brings back some fun memories and some of the best dinners I had as a kid. I got inspired this week to bring Manwich to our dinner table.
Let's start by first picking which Manwich sauce to go with – Manwich Original, Manwich Bold or Manwich Thick & Chunky.
You will need a can of Manwich, Ground Beef (since Manwich contains no meat), onion, English muffins, cheese, grape tomatoes (optional) and olive oil.
Dice a medium size onion and brown it in a tbsp of olive oil.
Add cherry tomatoes.
Are you craving a hearty sauce with a sweet and tangy taste? That is where Manwich comes in place right after the previous step.
Let the dish get thick, not runny.
Place the meat on the English muffins and follow with cheese. Pre-heat the oven to 400F.
'Place the English muffins into the oven for 5 minutes or until the cheese melts.
These two are happy!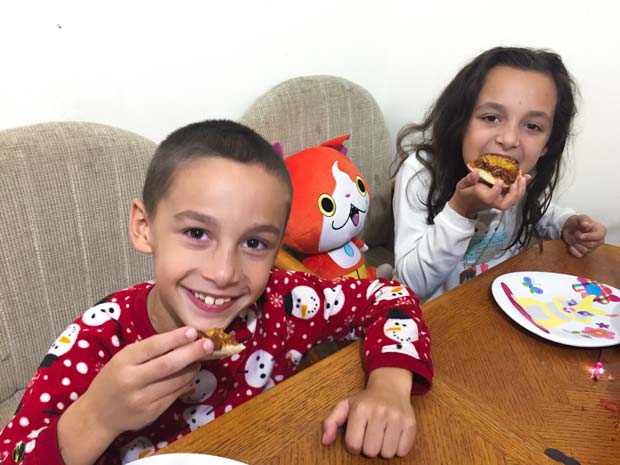 Manwich is best enjoyed with both hands to make sure every piece of this goodness ends up exactly where it needs to go. The everyday distractions can wait.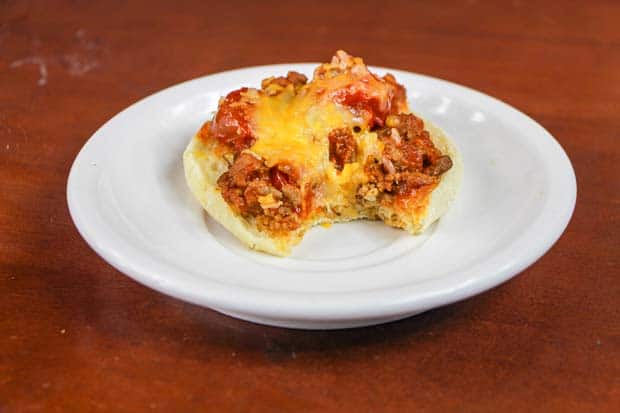 Make Tonight a Manwich Night – Manwich is a great meal solution for any night of the week that gets your family around the dinner table. Pick up some Manwich and check out their website for product info, recipes and more, and don't forget to follow @Manwich on Twitter.