This post is brought to you by our sponsor, "Always Eat After 7 PM". The opinions expressed below are my own.
If you are overweight, whose fault is it? I might complain about the environment, medication, or the children, but at the end of the day, most of the blame will fall on me. And how can I not? Am I not the person who stress eats, sneaks a candy bar at 3 pm from the cafeteria vending machine? I shared a little bit of my weight story in my first post but I bet you would agree with me that everything comes back to the will power, food cravings, stress handling, and other evils of everyday life.
Many of our dieting rules are rely on the dieting cornerstones – things like "LATE-NIGHT EATING SLOWS DOWN YOUR METABOLISM", "EATING FOOD AFTER 7 pm MAKES YOU FAT", "AVOID CARBS AT NIGHT". However, what if someone busted these sorts of cornerstones and proven not to be true? That would be pretty amazing, wouldn't it?
I could really use good news as I am not getting any younger and my energy levels are not where they used to be. And energy is one thing any mom could use more of. My older kids are home-schooling and they are not naturally great at that. Have you tried home-schooling two kids while working a full-time job? Oh, and I also have a five-year-old who requires constant attention.
Based on surprising science, Always Eat After 7 PM debunks popular diet myths and offers an easy-to-follow diet that accelerates fat-burning and allows you to indulge in your most intense food cravings: Eating the majority of your calories at night.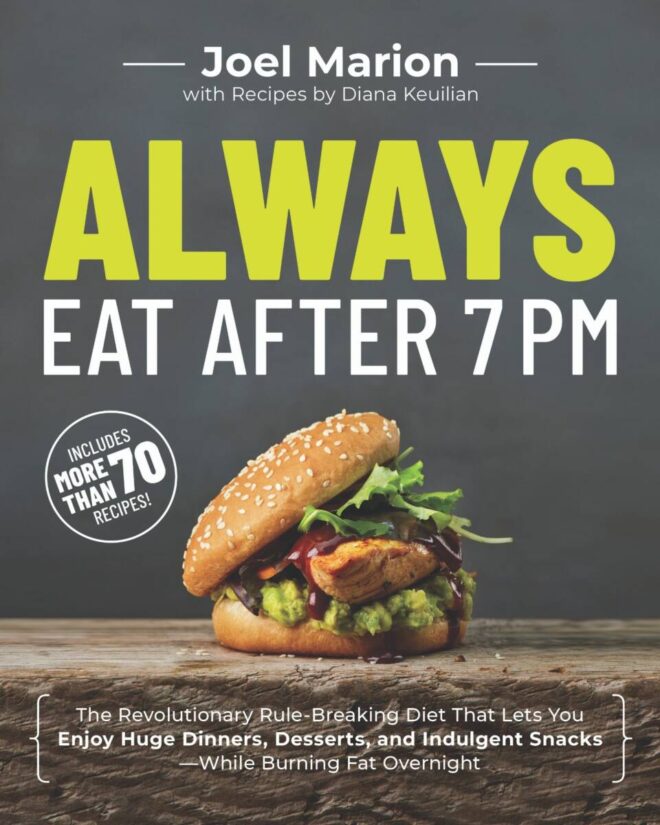 We've been traditionally taught to avoid carbs, have an early dinner, and never eat before bed. But the fact is, the latest scientific research shows us this earlier model is not the most ideal.
Here is an excerpt from the book:
Research shows that the average person's metabolic rate is no different during sleep than during the day. In short, your metabolism doesn't slow down at night. Nor does your body store fat at the end of the day. Whether it's 8 am or 8 pm, you use food for energy the same way.
I had a chance to ask Joel Marion, author of the Always Eat After 7 PM a question of what inspired this book:
After authoring 6 best selling books it was glaringly obvious there were 2 huge misconceptions about dieting that needed to be exposed. The first is that you can't eat late at night or before bed, which science now shows is NOT true. And second, you can't eat large portions that satisfy your natural instinct. This book solves both these problems by providing an evidence-based, enjoyable approach to dieting that can be used by any person to quickly achieve their weight loss goals.
There was another question I couldn't help but ask: What was the most surprising of Joel's discovery while researching scientific data for the diet?
That almost everything my college education and certifications taught me was NOT grounded in published scientific research.
I just started reading the book and I will share other exciting things I find there. However, you don't need to wait for me. Learn more about the book and how to purchase it here.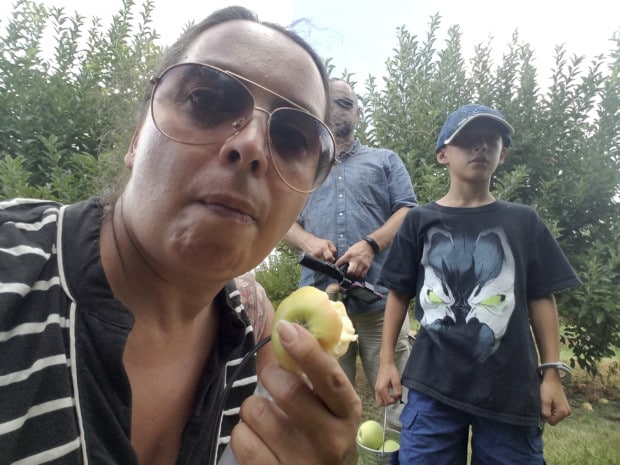 Always Eat After 7 PM: The Revolutionary Rule-Breaking Diet That Lets You Enjoy Huge Dinners, Desserts, and Indulgent Snacks—While Burning Fat Overnight by Joel Marion is now available to purchase.