We recently came back from the Hershey Park in Pennsylvania and this has officially become my longest trip with three kids. We drove from Chicago to Hershey, PA for most of the day and a spent a few days at the Hershey Park – a place of endless fun and overpriced food. Spend a hot summer day at the place like this and you will be spending lots of money on fast food and sugary beverages. What's wrong with this picture?
3 Summer Hydration Mistakes
Cool Off with an Ice Cream. As tempting as it sounds ice cream in summer won't give you much of relief on a hot summer day. It won't hydrate you much yet give your body lots of fat and sugar, which in return make you sweat even more.
Non-Water beverages (caffeinated, sweetened and alcoholic drinks) would actually set you back as they require significant amounts of fluid to properly process and filter. Sugar and coffee also create an acidic environment in the body and make the kidneys work hard to get rid of excess acid out of the body
When we're thirsty – we drink, or when we're exercising we drink, but you don't have to just answer to your body's call to stay hydrated. Even if you're on the couch or at your desk it's still important to stay hydrated. Staying hydrated keeps us alert, so if you're at work it's a good practice to stay hydrated as it can keep you awake, energized and going throughout the day.
The easiest way to avoid dehydration is to always care a bottle of water with you and the simplest way to never be out of water is to use a bottle with a built-in filtration system. MAVEA MicroDisc Filtration System help customers rethink their water by offering a more convenient and cost-effective option for great-tasting water, no matter where they want it. Elegantly designed MAVEA® Water Filter products deliver great taste and maximum convenience. The MicroDisc Filtration System from MAVEA features a water filter smaller than a drink coaster that can provide 50 percent more filtered water than the leading brand. The MicroDisc filter is the first to be interchangeable among products, with the same filter used in MAVEA's stylish Pitcher, sleek Carafe and convenient Water Bottle.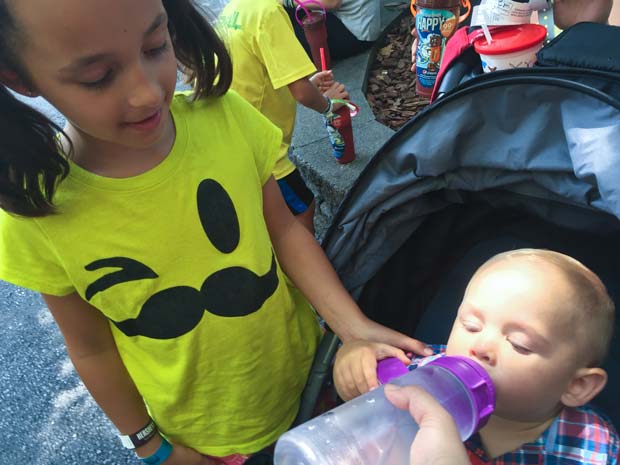 Water Filter Carafe
MAVEA Water Filter Carafe with MicroDisc provides 5.5 cups of delicious water to meet the demands of a busy home or office. Features a sleek and stylish high-gloss design (with MEMO meter), and fits easily in most refrigerator doors. Available in a minimalist, white hue for a suggested retail price of $24.99
Water Filter Pitcher
MAVEA Water Filter Pitcher with MicroDisc features a 10-cup quantity, MEMO meter to measure filter life, fitted lid with pour-through design, ergonomic grip handle and advanced in-molded feet that look great while preventing surface scratches and slippage. Available in black for a suggested retail price of $29.99.
The MAVEA® Water Filter Bottle
MAVEA Water Filter Bottle with MicroDisc provides 20 ounces of filtered water while on-the-go, featuring an easy-open top that operates with just one hand, a leak-proof lid and a pull-up spout. Available in vibrant purple and bright blue colors for a suggested retail price of $14.99.

5 HYDRATION TIPS
Start the day with a glass of water (no ice). Make it your first drink of the day (before coffee, tea or juice). A glass of water will help to replace fluids lost overnight and get you up to a good start for the day. Keep a bottle with water with you and refill it daily.
Two or three servings of fruits and vegetables at every meal. They are full of water and minerals that help your body absorb and use it properly. Remember that many processed foods lower the body's water table and eating a lot of meat puts pressure on your kidneys and increases your body's need for water.
Take scheduled water breaks. Plus take an extra glass of water if you worked out. Sugar in sodas and juices can trigger blood-sugar spikes, so stick to water, low-sodium vegetable juices, and sparkling water.
Use water filters like MAVEA in your home, office and on the go. Bottled water in impractical, not environmentally friendly, and has an expiration date. MAVEA filtration products come in a variety of shape and sizes – a water bottle, a pitcher, and a Carafe.
Cook with high-quality sea salt. An unrefined sea salt is full of minerals, which are key to cell health and hydration.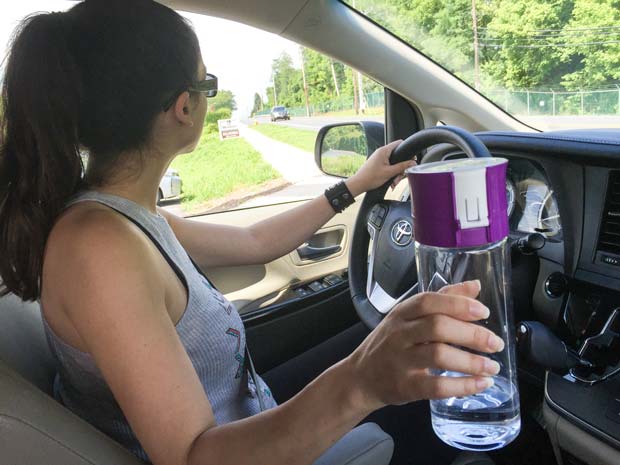 Look for MAVEA products on Amazon, Target.com, and Bed Bath and Beyond.com and learn more about these products at www.re-thinkyourwater.com.
GET THE MOST OUT OF YOUR SUMMER:
Best Breakfasts Drinks for Summer
Top Museum in Illinois You Should Visit This Summer
5 Budget-Friendly Ways to Keep Kids Active this Summer