I can't wait for school to be over! I am so tired of the homework, fundraisers, craft projects, I could really use a – I need a break, summer break. However, as I discovered a year ago, summer comes with its own set of challenges. Each camp day is full of exciting games, field trips, and endless pool time. What I don't like about a summer camp is dealing with snacks for Day Camp.
This location has no refrigerators or storage, and the kids move through their day with their pool towels in the backpacks and lunch bags. 60F or 100F, the lunch bag will be outside most of the time, and that means the lunch would have to be heat-resistant, at least until it gets eaten.
10 weeks of camp, 5 days a week for 2 kids – that is 100 lunches that I will have to make before the summer is up. Let's chat about snacks for day camp options – choices that would make out life easy, kids snacks for day camp delicious, and our pocket happy. And don't miss an amazing summer Mandarin Marshmallow Fluff Recipe at the bottom of this article
Start with a Box
Start with a hard box lunch. With kids running around, throwing backpacks just about anywhere, and building backpack towers, avoid smooshed lunches by using a hard box.
Add Ice Packs
Buy Ice Packs and make sure to put a couple of packs in the lunch box. I bought 10 of these at a dollar store years ago, simply because often I forget to throw it into the freezer at night and morning is not the best time to realize that you are out of ice.
Bread Options
Did hate smoosh sandwiches? Use flour tortillas or pita instead. You can still cut them into fun shapes (if you are up for it), make pinwheels or just serve them with a slice.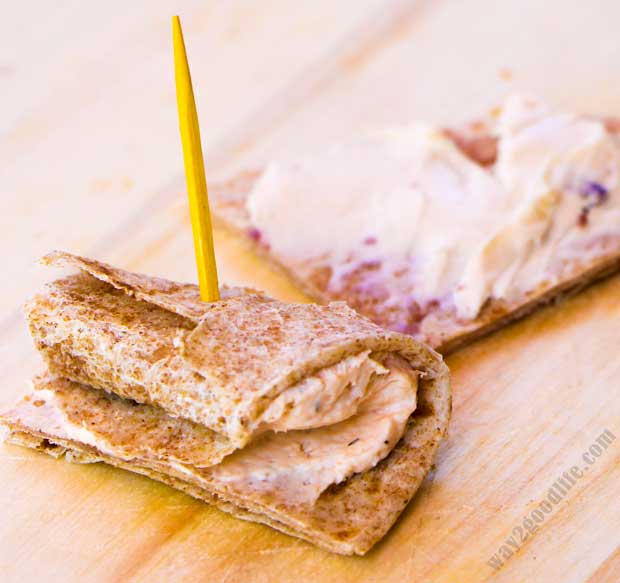 Looking for more options? Put some crackers, baguette or Cheerios in the lunch bag.
Don't Forget Drinks
Pour kids favorite juice into the drink container and leave it in the freezer overnight. However, consider also investing in a kid thermos – the kids spend plenty of time outside and need a lot of ways to hydrate.
Go for the Finger Food
Here are some of the best finger food examples that are both kid and camp friendly:
Carbs
Granola Cereal
Pita chips
English Muffins
Cheerios
Crackers
Cold pasta (after it's boiled, toss it is with butter to prevent sticking)
Garbanzo beans
Oatmeal cookie
Good Fats
Cheese sticks or cubes
Sunflowers seeds
Humus
Peanut Butter
Sunflower seed butter
Almond butter
Nutella
Cookie, Butter
Vegetables
Baby Carrots
Celery
Mini Peppers,
Cherry Tomatoes
Protein
Chicken Nuggets
Turkey deli meat
Hummus
Peanut Butter
Sunflower seed butter
Almond butter
Fruit
Apple sauce
Grapes
Berries in season
Small Bananas
Apples
Raisins
VIP TIP:
If you decide to cut cheese and ham into cubes, consider adding toothpicks for utensils
Sandwich
Use flour tortillas, pita bread or baguette.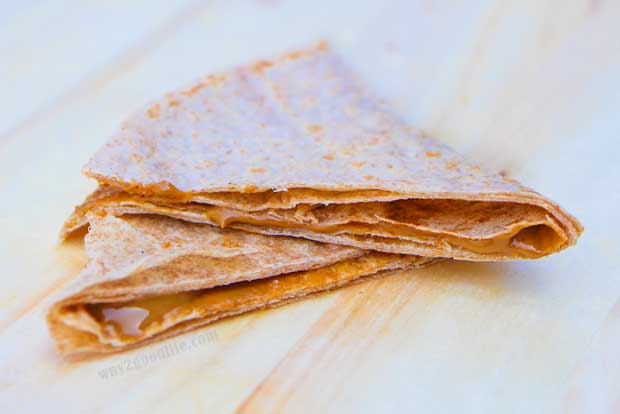 Cut tortillas in quarters. Put your favorite filling on one side and fold it in half. The most natural solutions are peanut butter, sunflower seed butter or Nutella between two pieces, but if you prefer meat – put a slice of cheese and turkey meat instead.
Want to go fancy? Use cookie cutters for super fun shapes.
Alternatively, you can spread cream cheese on a tortilla, roll it up and cut them into pinwheels.
What were your favorite day camp snack ideas growing up?
Mandarin Marshmallow Fluff
Ingredients:
2 – 15-ounce cans of Mandarin Orange Slices
8 ounces mini marshmallows
½ cup flaked coconut
1 – 8oz tub whipped topping
Directions:
Open mandarin cans and drain the juices.
In a large bowl, combine all ingredients.
Stir well and chill for at least an hour before serving.
MORE CAMPING TIPS:
20 Make Ahead Meals for Camping
Top 10 Campgrounds in Illinois
The Ultimate Camping List for Families15 Camping Activities and Printables