What is it that makes you excited this Fall? Is it the trick-or-treating? The turkey on the Thanksgiving day? Maybe you just can't wait to buy a very expensive piece of electronics on Black Friday Sale? I don't know about you, but I am just waiting for an excuse to enjoy loads of delicious candy at the rock bottom trick-or-treating prices.
Let the season of delicious food and great movies begin!
We have assembled a great Halloween playlist that is completely family friendly and super adorable!
HALLOWEEN SNACKS
Here we have a few super quick ideas that would leave both kids and adults happy. And step-by-step instructions can always be found here – Easy Halloween for Busy Moms and Kids
DIRT CUPS
Looking for more things you can dow ith kids? My kids absolutely love cups. Check them out here and enjoy the deliciousness!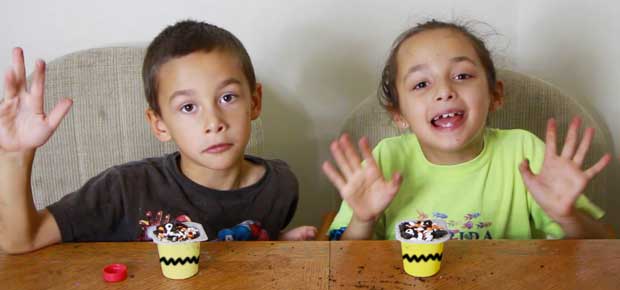 [amd-yrecipe-recipe:9]
THE RULES of HAPPY HALLOWEEN
Are there Rules to trick or treating? If this is something you have been trying to figure out, check out our video just about that topic
HALLOWEEN COSTUMES
Didn't plan to buy an expensive costume and not sure what to do now? We have a few ideas that will help you make costumes even if you are not super crafty (or crafty at all) and don't want to spend much. Just check out this 9 EASY TO MAKE DIY HALLOWEEN COSTUMES post.