If you have a bike event coming up or want to get out on the road and ride, you may be wondering if you are prepared with the correct gear and know-how. The following bike ride checklist is great for bike riders of all experience levels.
Knowing that you have everything that you may need on your ride and knowing that you have done the proper pre-trip checks can make a huge difference in your comfort level out on the road.
Bike Ride Checklist
Before you head out on your bike ride, be sure to look through this to-do list and the list of gear that you need for the safest and best ride that you can get!
BEFORE YOU LEAVE FOR YOUR BIKE RIDE
First and foremost, it is imperative to make sure that your bike is in the proper condition. That means that proper maintenance is critical. The care needed to keep your bike roadworthy includes:
Be sure t

o inflate

your tires to the appropriate levels.

Be sure that the chain on your bike is clean, lubricated, and adjusted.

Brake pad alignment

Tighten your handlebars and secure them

at the correct height.

Ensure that your seat is tightened and secured at the correct height.

Pack up an emergency bike kit (spare tubes, a tire pump, chain tool, etc.)
Just like our cars, teeth, and bodies, our bikes need to be properly tuned up. In addition to the do-it-yourself maintenance listed above, we encourage you to invest in a tune-up at your friendly local mechanic!
THINGS TO KEEP IN MIND WHILE PLANNING YOUR BIKE RIDE
Planning trips will be different depending on whether you are doing a bike event or just heading out on the road for a quiet ride.
The Bike Ride Checklist for the Best Gear
The following list of bike ride gear is going to help make your bike ride more comfortable.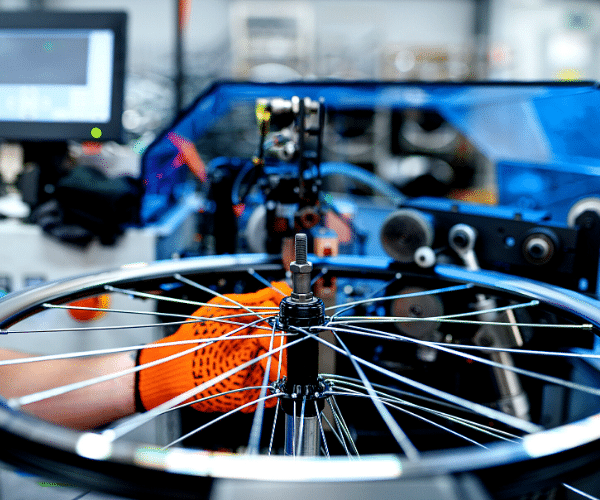 Preparation Tips For Bike Events
Pick a meeting place to meet up with your girlfriends before and after the ride, such as the medic tent or by the stage.

Relax – this isn't a race. Enjoy yourself, and eat that extra mini carrot muffin – you've earned it.

Hydrate – Drink before you are thirsty, and eat before you are hungry – a minimum of a gel every 45 minutes, or something similar
If you are used to training with your products, bring them on the day of the event. While we'll have plenty of food, Clif SHOTS, Clif Gels, LUNA Minis, and Skratch Labs electrolyte, you don't want any surprises on the event day.

While we want you to enjoy the experience, don't stay too long at rest stops so that your legs freeze up and you feel like you are starting at ground zero on your ride again.
Feeling uncomfortable on the ride? Kiss some babies. In January, I pulled a rookie move and raced a half marathon with a girlfriend with minimal training, and I was in a lot of pain (both mental and physical). So, I started 'kissing babies' – talking to strangers, commenting on their gear, and making small talk. Let me tell you – it helps.

Work on your outfit – wear something you are excited about and lay it all out the evening before the ride. Give yourself plenty of time the morning of the ride to eat, get to the event, park, and enjoy a cup of coffee.
Get your best night of sleep TWO nights before the ride and get hydrated the week of the ride.

Sweat a lot? Besides electrolyte drinks, you may want to consider salt pills. Hammer makes an excellent pill option, and I train and race with them when it's really hot.

Attach your Rider Bib to your top/jersey with safety pins provided. You will not be able to ride if you do not have your bib.

Bring a change of clothes so you can change at the end of the race.

Skip the headphones and enjoy the experience, not to mention a safer ride.
Preparation Tips For Your Non-Event Bike Ride
Keep these tips in mind for your non-event ride.
Stay hydrated. Hydration is imperative for most exercises, and bike rides are no exception. You are going to be spending time outside and likely in the sun.

Wear the right clothing. Your bike ride apparel should include features for comfort and safety.

If you plan to ride alone, let someone know what your riding path will be and when you expect to return.

Bring the following items along on your bike ride (ID, Important Medical Information, Cash)