I wear business casual 5 days a week, 10 hours a day, but any time outside of that is my comfy time and what could be more comfortable than a cute workout outfit? Let's chat how to get the look, wear it right, and how to improve the quality of your everyday life.
How many of us call January 1 the first day of a new and improved life? I am like you: I have huge goals ready to go every year in all the directions.
2013 was a rough year for me and my family with 5 moves in 6 months and if the last year taught me anything is that if I neglect my needs, nobody will come running to make sure I have been taken care of. And if I have to be in charge of everything in my home, I am determined to put myself on the priority list for 2014.
Funny to say, but I came up with my plan of action as I was browsing Sear's sales shelves looking for a few new workout outfits.
STEP 1 – 

Personal time

Sometimes all it takes is setting up the alarm or sleep mode for the TV. The same applies to the computer alarms. The important part is taking it seriously and have it planned the way you plan everything and anything in your life. When the alarm goes off, get up and get active.
STEP 2 – Personal Care
In theory I know way too well about vitamins, skincare, flossing, and makeup removers, but somehow this 5 minute activity is slipping by me 6 out of 7 days. Think about it – all these activities will fit in 5-minute time frame.
STEP 3 – Nutrition
We know that we need to make healthy food choices every step of the way, but what is your Kryptonite of unhealthy food? For me it's an ice cream and desserts and when I am thinking of a healthy alternative to sugary desserts, here are my new finds I can't wait to try
Frozen Berries and 'Cream' Dessert
Low calorie home-made fruit ice cream
STEP 4 – Home Workouts
Let's agree this is a biggie and for those of us who spend 8 hours a day chained to a desk it is quite difficult to burn calories throughout the day. Also trying to save some money, I'd like to work out for free as much as I can.
My favorite is bicycle riding. Most of us have an old bicycle that collects dust. It doesn't have to be fancy – pump the tires and take it around the block. If you are lucky enough to live in a warm climate, you will enjoy your ride for sure. If it is a bit cooler outside, just grab a pair of fleece pants, but remember to stick with a cropped model – long pants might just get caught in the chain.
How about active Playstation games?
Daily Walks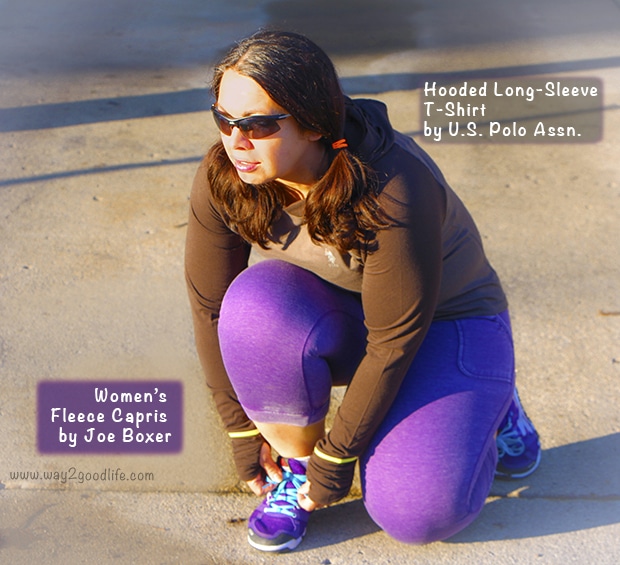 I honestly can't think of a better way to relax than a 30-minute walk. So many times I walked out from the office at lunch completely stressed out and came back ready to tackle another stubborn project. And it doesn't cost anything besides a desire for fresh air and put some major steps on your pedometer.
So how about

committing

 35 minutes to yourself and actually making it happen?