If you haven't seen the beginning of our conversation about the sensory diet, check out What is a Sensory Diet?

How do you know which activities to do with your sensory child?
Small children are quite honest in their activities. They will just do what they love without fear of judgment and that's why they are excellent sources of information about the things they love. Older children can help in the process of making the plan though.
The sensory diet can be as formal as you need it to be or it can be less rigid. However, It should be a working document that meets the needs of an individual. When it comes to a small child, having a formal plan in place might not work, as he might not understand it or be able to stick to it. At the same time, having an overly casual plan in a structured school might not work either, so it might take you a few tries to get it right.
Some families enlist the help of an occupational therapist to put together a sensory diet for the child. If you decide to go this route, it's important to ensure that the occupational therapist you choose has experience with sensory children and knows how to put together a sensory diet. You can also assemble your own sensory diet plan with a certain research.
Keep in mind, sometimes you'll run into difficulty with a homemade plan when dealing with formal school or daycare settings. If that is the case, have an occupational therapist sign off on the plan.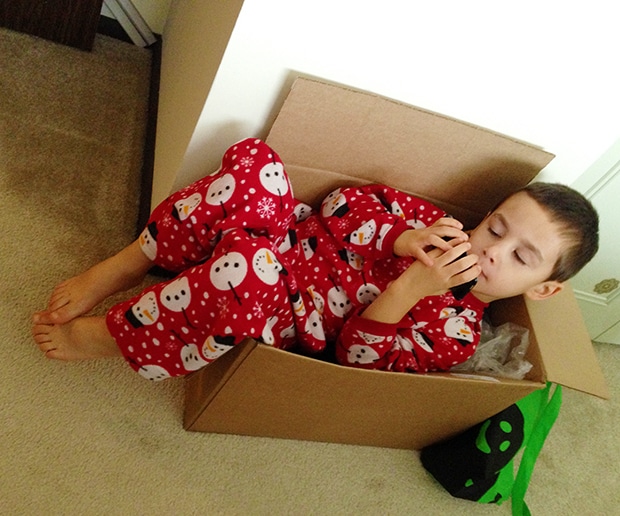 Creating a Sensory Diet Plan
It's usually better to start out with a blank schedule. For my own children I lightly shade in the hours that they are at school, at community sports, at other activities, etc. Use a different color for each type of activity that your child regularly participates in.
Next, fill in the natural breaks with a dark pen – the time when kids can have their sensory needs satisfied by running, jumping, etc.
Continue adding things like recess or lunchtime, class changes for high school students, etc. Maybe the lightly shaded activities are already full of sensory breaks. Community sports, for example, may perfectly meet your child's sensory needs.
On the flip side though, maybe sports are actually a sensory challenge. Wearing shin pads, uncomfortable shoes, etc. may actually be very difficult. In that case you wouldn't mark that down as meeting their needs, but rather a challenge for them. If there are other times that are a challenge make a note of that as well. Sitting in a desk for several hours, brushing teeth or social events could be a challenge.  Identifying the challenges in the day is one of the most important steps so do not rush through this step. If you need help, ask other people that interact with your child such as teachers, childcare professionals, coaches, etc. to help identify the areas that are struggling.
Ultimately, what we want to do is to find the ways to use sensory activities to meet the child's before they really need it. For example, if you know that your child has a difficult time sitting throughout the afternoon at school, consider adding a movement break in each hour (work with your school OT). This prevents your child from getting too fidgety in his desk. The movement break could also be walking over to the pencil sharpener, taking something down to the office, getting a drink of water or standing, stretching, moving at their desk. Add activities that will meet the child's needs as well as meeting the needs of those around them. If stretching at his desk will be disruptive to a strict classroom routine, look for other alternatives. By doing so, you are adding stimulation in order to meet a high need for movement.
Other ways to meet your child's needs it to have them help you carry heavy objects – books from the bookcase to a table, carry a laundry basket full of clothes from the dryer to the bedroom, give them a deep pressure massage, have a pillow fight, take a walk outside or help to carry groceries.
Your goal is to find activities that you can incorporate into your day. Don't be afraid to create work for your kids. You might not really need the box of toys moved, but having this box moves will give your child a movement break and will help them feel helpful. Praise them for the job well done.
Want to know more? Learn What Else Do You Need to Know About a Sensory Diet
Sensory Processing Disorder Seeker is not easy to understand and every child has a different story. Learn more about  my sensory seeker  son and sensory processing disorder.