See part 1 of this article here
As parents of sensory children, we learn pretty quickly that crowded places disbalance our children, turning them into little animals that hear, see or understand nothing. We sometimes forget that our homes or classrooms may contribute to the chaos.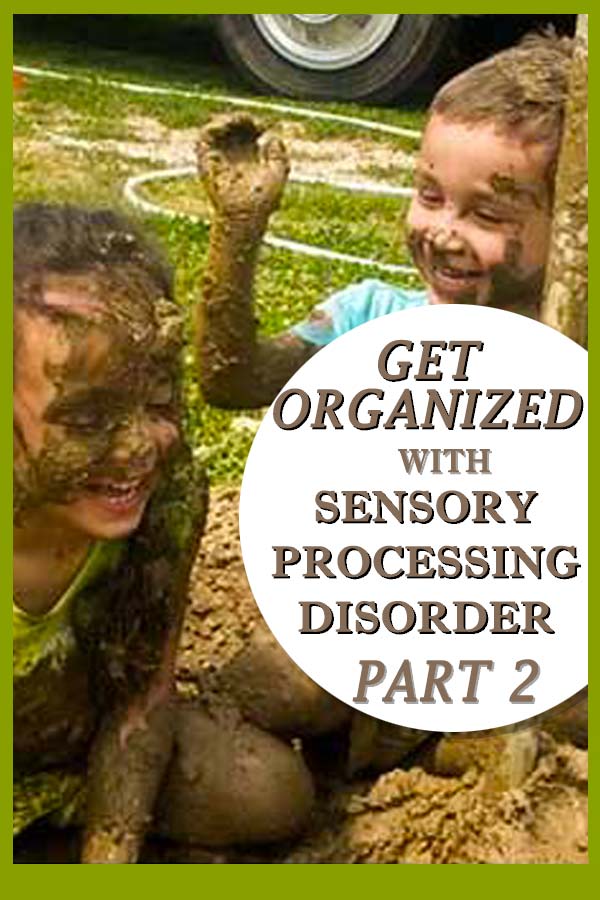 A "loud" environment that is visually noisy or full of many other sensory events can be just difficult for a sensitive child. When you try to minimize the sensory overload for your child, you are lowering his response dial down to a more manageable level. This is of course of huge benefit for them, and it can also be helpful for us as caregivers. Dealing with an epic meltdown is difficult regardless if it was caused by a busy mall or bright lights, classroom music or too many posters up on the wall.
We must also consider the effect of our environment on the child that is sensory seeking. Maybe your child gets really happy and excited by sensory stimulation. For example, my son loves getting into everything. If you've a child like that, you know very well the type – the kid, who gets lost at a crowded mall, because he is just everywhere trying to soak up the sensory information. You also can find him breaking things and causing general destruction in their pursuit of sensory stimulation.
It's easy for us to see how environmental organization is necessary for our sensory defensive child and just dismiss the child who is a seeker as being completely opposite. We may even wrongly assume that the sensory seeking child needs busy, chaotic environments in order to get the input they need. In reality sensory seeker needs peace and quite. Whenever your a kid is causes chaos, you might naturally conclude that this child wants the chaos they cause and that they are succeeding in creating it.
However, I'd argue that they are only seeking chaos because they have no other choice. Children have a limited repertoire of skills, both from a developmental level as well as a cognitive level. They crave this input and just like a hunger they  fill this is the only way they know how.
You might understand it better if you compare sensory sensitivity to nutrition. You know your child will get hungry eventually if he has great choices accessibly to him. Obviously children have their own preferences, but if we provide them with the smart choices, most likely they will eat those and have their hunger satisfied. If instead we take that same hungry child and put them down in front of a bunch of junk food they will still feed that hunger and be satisfied. Once full they can stop looking for food until the next hunger comes along. In both cases, though the child was hungry and the food that was made available fed them and took care of their need to eat. Your child's sensory seeking is the same as a hunger.
Now imagine if we took that sensory seeking little person and met their needs in a better way. We provided him the additional sensory input in an organized, safe, and more appropriate way. The child still gets his needs met, but maybe we can help them avoid the craziness of getting lost at the mall ( just as an example).Think about seeking behavior in the same way: we can see that the child simply has a sensory hunger and we can meet it with a balanced diet of sensory input that doesn't have to involve the chaos.We will discuss some techniques next week.
Looking to continue the conversation of organization for the kids with SPD? Check out Organize Your Sensory Child – Part 3
Sensory Processing Disorder Seeker is not easy to understand and every child has a different story. My posts are about my sensory seeker, but I really hope that some of this can help you if anything I share can help you or someone you know.