Oh, the joy of parenthood! Just as you finished planning your baby's first birthday party, enjoyed your little one's first steps, and handed your little one's his first piece of pizza – guess, what: you have a toddler in the house!
There is nothing worse than a sleep-deprived parent and a cranky baby. Sleep is important for you and your moody child but s/he doesn't seem to understand it. Not only sleep is super important for building your little one's immune system, but while resting his brain is working to sort through and store all the information they learned throughout the day. The well-rested child can learn and focus much better the next day. Here are some sleep tips to help parents with toddlers get the best sleep they can.
The Routine
It is important to establish a good routine early on. If you don't have a bedtime routine now, start one today. A routine is important because it helps your little one transition to sleep. It keys him into the understanding that it's time for bedtime. Include getting the PJs on, brushing teeth, washing a face, and then a bedtime story. Keep the TV off before bedtime – research has shown that children fall asleep faster when they have been away from a screen before bedtime. 
Pick the Right Diaper
If you cherish your sleep, make sure your child's diaper can survive the night duty. I can't tell you how many times my midnight disasters were attributed to water diapers. From a wet diaper, to wet sheets, and you got yourself a recipe for an outraged child.
Huggies OverNites Diapers is a great baby bottom overnight solution – up to 12 hours of leakage protection for a full night's sleep. A SnugFit Waistband will make sure that the diaper is in place throughout the evening and a wick away layer will keep baby's skin dry and healthy overnight. Besides that, who can say no an adorable a sleepy Winnie The Pooh?
And if your baby has sensitive skin or the diaper rash is acting up, make sure to keep Huggies Natural Care Wipes handy. Perfect for baby's delicate skin, Huggies Natural Care Wipes is the Huggies' simplest formula and made of 99 percent water for a gentle clean. These Wipes have Triple Clean Layers gentle on baby's skin, yet thick enough to clean the mess. And here is a great coupon you can use for these products.
In Bed on Time Every Time
It might be tempting to give yourself and your child a break from time to time, but remember consistency is one of the keys to the full night's sleep. Toddlers need about 11-14 hours of sleep a day. Depending on the time they wake up in the morning a good bedtime for toddlers is generally around 7-7:30 pm.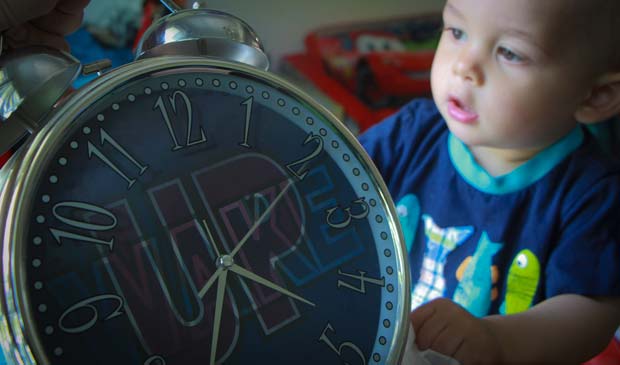 Establish firm limits
When a child moves to the toddler bed, he discovers that now he can get out of the bed anytime he wants. Oh, the sweet freedom! Be firm and let the toddler know that he is not allowed to get out of bed. Chasing a child around the house and putting him back into bed is counterproductive. You can be doing this for hours! Put a gate in the room, so they can't come out of their room and get ready for an evening of crying. Stick to your rule and you will find that each night will get easier.
Put a white noise machine in the room.
Sometimes what is going on outside of kids' room can be distracting (especially if the toddler has older siblings) and therefore make it harder for your toddler to transition to sleep. Having a white noise machine such as a fan or air purifier or Music Soother will help drown out those sounds and help them not only get to sleep but stay asleep.
Don't reward your child for waking up.
If your child continually wakes up to crawl into your bed to fall asleep or is always asking for a glass of water, you need to stop these habits. A reassuring hug is fine but makes sure you put them right back to bed. They may claim that they are thirsty, but they should be able to go without a glass of water until morning. Rewarding a child for waking up will form a habit and will prevent him from getting their best sleep.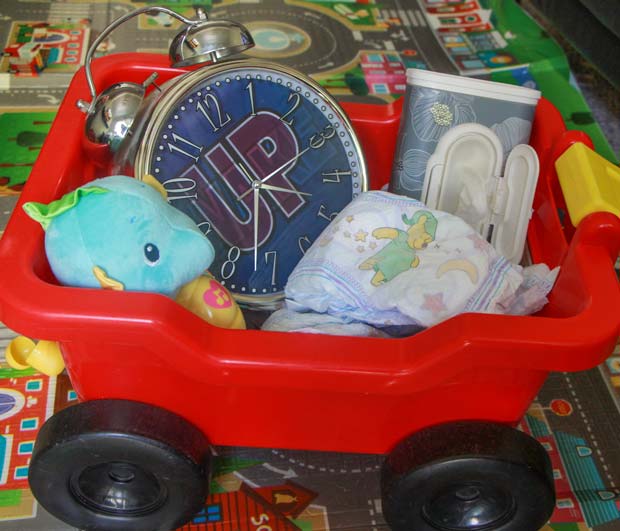 Don't forget to download a coupon and save some money on your diapers and keep an eye on their special through their Huggies Facebook page!