A little while back my daughter and I attended a Mango cooking class and have learned so much about this fruit, we figured you might just want to know some real facts about mango as well.
Did you know?
Did you that Mangos are only 100 calories per cup and full of great nutrition, making them a perfect snack any time of day. They are fat free, cholesterol free and a great source of dietary fiber. Mangos provide 100% of your daily vitamin C, 35% of your daily vitamin A and 12% of your daily fiber.
Tips for better Mango handling
This great fruit is extremely easy to handle if you know how. Learn these tips and you will find yourself having mangos as a regular household snack throughout the year.
Selecting
Don't judge a mango by its color – red does not mean ripe. To find a ripe mango, just squeeze gently. A ripe mango will be slightly soft like a peach or avocado. A firm mango will ripen at room temperature over a few days.
Cutting
To cut a mango, simply slice off the sides of the fruit, avoiding the large seed in the center. 
Once you have these two sides, you can get to the flesh and slice or dice as needed. Then, simply scoop it out of the skin. 
You can get super fancy with it. For more on how to cut a mango or delicious new recipes, visit Mango.org.
Storing
Keep unripe mangos at room temperature. Never refrigerate mangos before they are ripe. Once ripe, mangos can be moved to the refrigerator to slow down ripening for several days.
Cooking
The applications for mangos are endless – drinks, appetizers, dinners, and dessert. Can you put together a three course dinner with mango in each course? You bet! Just start with mango smoothie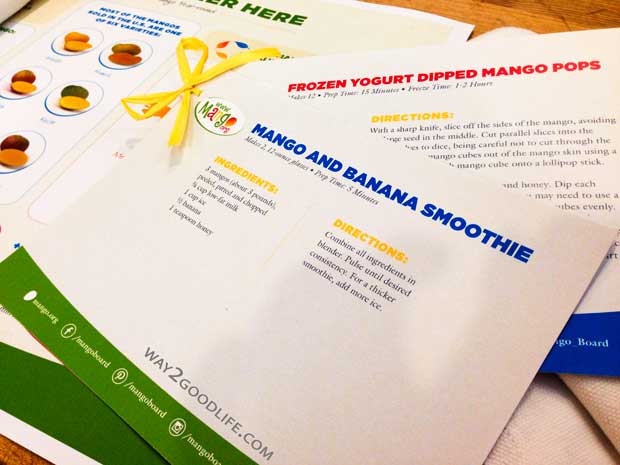 Continue with chicken mango casadias
Furnish it with Mango salsa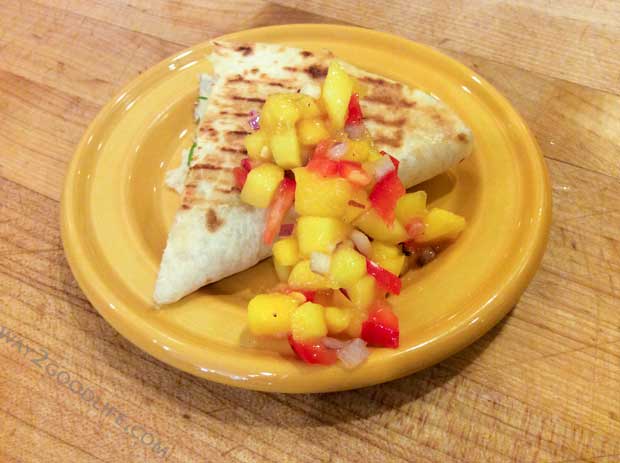 And wrap your dinner up with frozen Yogurt-Dipped Mango Pops
Year-round
Mangos are the world's most popular fruit and are available year-round, so you can always get your hands on a perfect mango. Six varieties of mango make up most of what is available in the U.S. Because each variety comes into season at a different time of year, you'll always find a mango in your produce aisle.
While there are more mangos in the market during the summer than any other season, this tropical fruit can bring a little sunshine to your table any time of year.

What is your favorite way to eat a mango?