Everyone looks forward to that first day of spring where you can finally open the windows and smell that warm fresh air circulates through their home.  After what seems like a long gray winter trapped inside the house, spring is always welcomed with open arms.  It gives us that extra motivation to spring clean your home as you see the dust piling up since the winter.  While your first instinct is to tackle messy rooms and clean out old winter clothes, there are a few tips and to dos that everyone should consider when they are spring cleaning.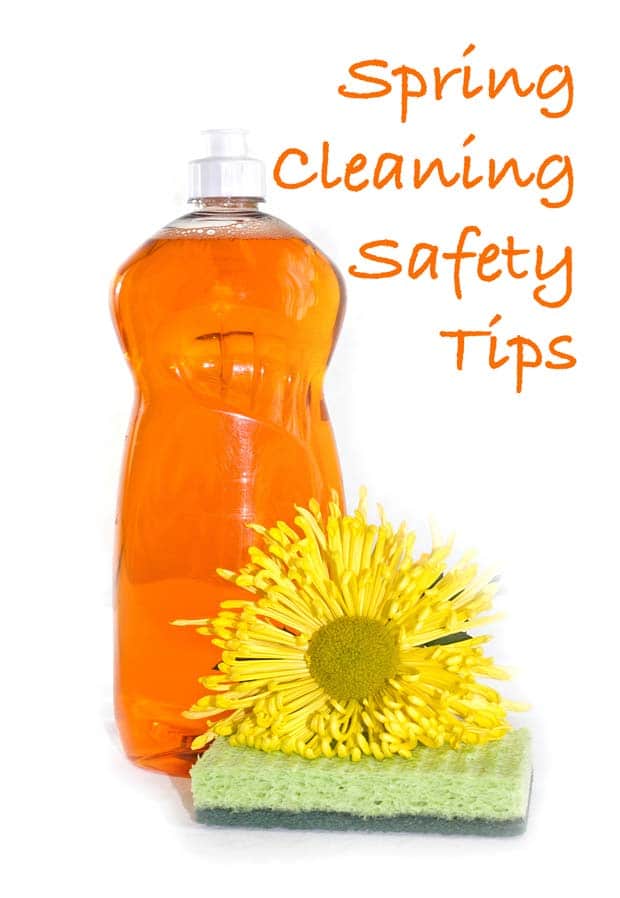 Check all smoke and carbon monoxide detectors
You should be checking these alarms every month to make sure they still work and replace the battery at least once per year.  If the signal makes a chirping sound, that means you need to replace the battery right away.  Make sure smoke alarms are in every bedroom as well as all the common areas.  Use fire alarms that are connected to one another wirelessly.  That way if one goes off they all go off, better alerting everyone in the home of fire.  Carbon monoxide detectors should be placed in a central location outside each bedroom and on every level of your home.  This is especially important because carbon monoxide is an odorless gas that can kill you if you don't detect it right away.  Make sure that you check all your appliances that use the gas such as fireplace, stove, dryer or furnace, are free of debris that could block gas.
Be safe when using cleaning supplies
When you start your spring cleaning open the windows.  Not only to get fresh air circulating through the house but to make sure with all the sprays and aerosol cleaning supplies you are using the fumes can become dangerous to your health.  Too many fumes are poisoning and can give you a headache.  This is especially important if you are using bleach.  Remember never to mix chemicals together as it could create a dangerous gas.  Keep all cleaning supplies locked up and out of sight of children.  Cleaning supplies should always be in their original containers.  That way you know exactly what is inside as you should never sniff it to try and figure it out.
Organize your medicine cabinet
While you may want to organize the garage or your linen closet, make sure that organizing your medicine cabinet is a priority as well.  You want to check all the expiration dates of all of your medicines and discard those who have already expired.  It can be dangerous just throwing them away in the garbage.  The safest way is by taking them back to a pharmacy or a clinic that offer a medication take back service for free.  Not only will you be gaining some storage space, but you are also eliminating accidents or adverse reactions by keeping old and unused medications.