The Spring Fashionista Giveaway Event is hosted by
The Chief Blonde at Still Blonde After All These Years and Katy from ModlyChic.
K Squared Glamour is our co-host!
For every giveaway in the Spring Fashionista Event that an entrant enters, they gain one entry toward the Spring Fashionista Events Main Event Prizes. Go here to enter Main Event==> $1200 in Main Event Prizes
Event Prizes total $1200 and Include:
$600 White Gold and Citrine Stone Necklace from Emma Parker Diamonds (Diamond engagement Rings) (Worldwide)
$100 Amazon Gift Card (WorldWide)
$250 Gift Card from Midnight Velvet (clothing, accessories and home decor) (US ONLY)
$250 in Shoes from Bobbi-Toad (adorable children's Shoes) Worldwide
What Can You Win Here?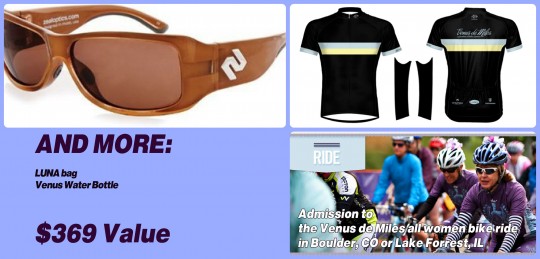 Sport Jersey: $85
Venus water bottle: $5
Zeal Optics sunglasses: $120
LUNA bag: $5
An Admission to the Venus de Miles bicycle ride for women in Boulder, CO or Lake Forrest, IL: $154
Kena Sportswear is another great sponsor, who is excited to come back for another Fashionista event.
Lilihammer Crop Pant by TASC Performance $40

Moisture Wicking Headband Bondi Band $8
Get the fun and benefits of being barefoot… PLUS! a layer of protection, a perfect fit, style that's your very own, and a 5,000 mile warranty. Over 25,000 people in 76 countries use Xero Shoes for walking, hiking, camping, yoga, the gym, the beach, running… even 100-mile ultramarathons!
Custom-Made Xero Shoes $39.95
Still Blonde after all these YEARS , Modly Chic, K Squared Glamour and Spring Fashionista Events Giveaway or the Spring Fashionista Events Giveaway are not responsible for sponsors/bloggers that do not fulfill their prizes or for any product failure or harm caused thereby.