The product mentioned below was sent to us free of charge. However, observations are all ours
I don't know about you, but I have conflicting feelings about summer. One one side I am excited and looking forward to the end of school year, creative writing assignments, and teacher notes. However, on the opposite side, I am fearful of the ridiculous amount of fun my children will have that will push all the knowledge out of their brains. Math, eh? What is Social Studies? What about essays?
How do you keep your children's brains sharp in summer in a gentle non-forced kind of way? I'd like to share something we are trying right now.
AoPS has designed Beast Academy – a creative way to teach kids about math. The full curriculum for students in grades 2‑5 split into four units, A‑D and includes Guidebooks and Practice books.
The Guidebooks provide comprehensive instructions in comic-book style with bright, engaging illustrations while the Practice books include hundreds of exercises, problems, puzzles, and games to reinforce the lessons taught in the Guides.
These are not your typical textbooks! My son is not a big fan of reading, yet he got intrigued by the textbooks that look like graphic novels. These books a perfect for visual learners and bright illustrations help students to stay engaged with the material.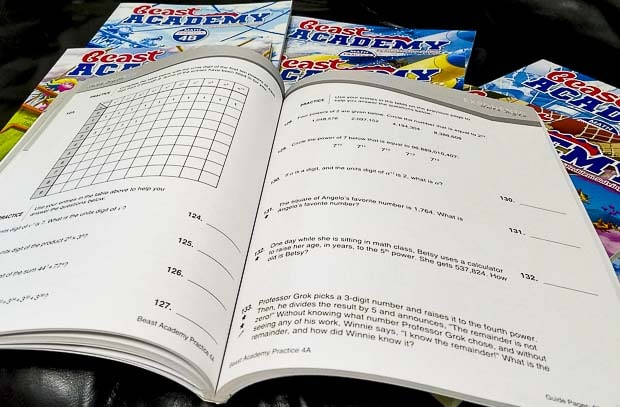 Want to get a taste of the Beast Academy? Check out these assessment printables! Not only the pages will give you an idea of what the Best Academy is about, but it will also be a great test to see if your child is ready for the level of Beast Academy! I am making my son take every test for the grade he is finishing to make sure he is not missing anything for the third grade.