This is a spotlight review post for the Spring Fashionista event taking place March 6-14, 2014.
The products described below have been given to me free of charge
Mark your calendar and come back for your chance to WIN this awesome outfit.
I am so tired of the snow this year and ready to get out. All the sub-zero temperatures made me crave cuddles with my kids, comfort of the couch, and warm chicken soup. Yeah, that is not so good! However, I am ready to let go of the fat layer and get active. Usually I have no other choice but start my new active season at the store to buy new clothes, because I gained a few pounds. However, lucky me, I have a pretty outfit by Taffy ready to get me going.
Taffy line is designed for curvy women with very flattering lines and forgiving elastic bands. This was my last season outfit. I love the way design hides my stomach and pants design smoothes the curves and I still am looking pretty awesome in my outfit.
However, lucky me Taffy Activewear is continuing to update and upgrade their line and they were generous to share the recent items with me and you. And I am super excited to tell you that these items will also be a part of the Fashionista Giveaway, March 6-14, so mark your calendar and don't forget to come back for your chance to win.
 I am a sucker for capri pants, but since I am 5'2″, most capri models make me look even shorter and chunkier. However, Taffy Activewear fitted capri model is my new favorite – the design is so well thought through and it actually works to slim the silhouette, emphasize the form, and smooth the curves that (we all know it) could use a polish.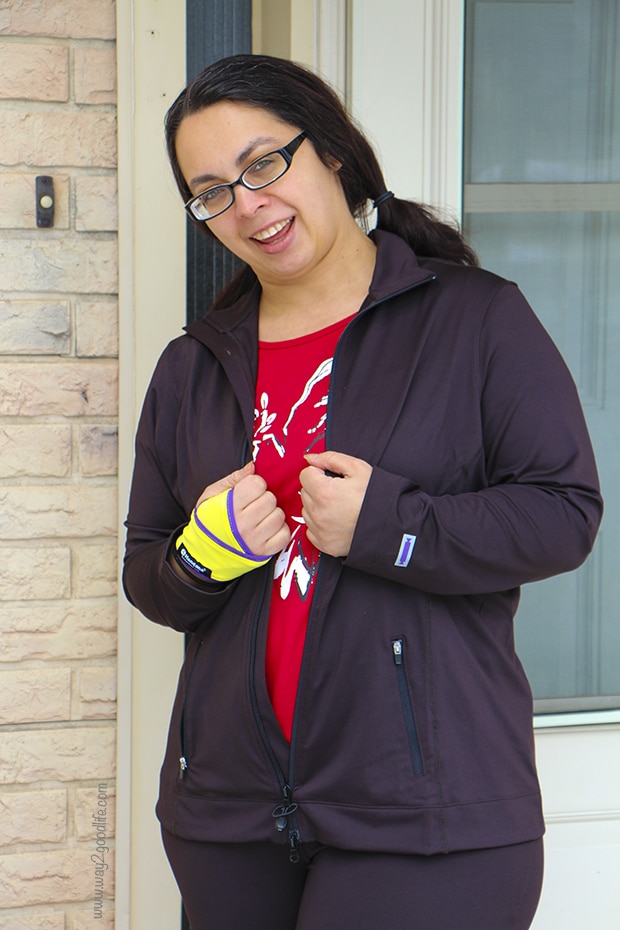 The jacket will be perfect for the warmer weather. If the previous model was exceptionally good for the colder temperatures, this one is definitely gravitates toward warmer seasons. However, having a lighter jacket has its advantages – I can actually start my workout in the jacket and take it off as I get warmer.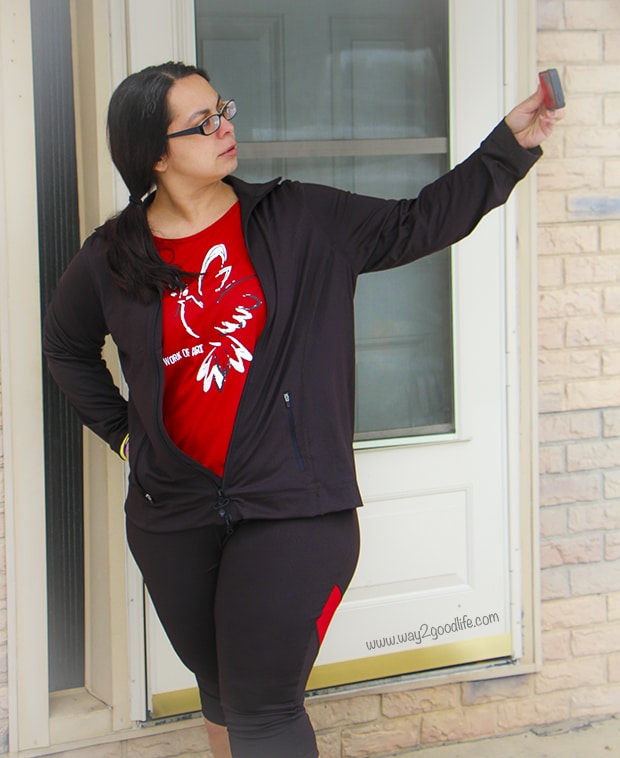 Top. This design comes as a tank top and a short sleeve. I usually prefer the tanks, but short sleeve makes this piece of clothes more versatile and since I love the functionality, I will be rocking this top in more than my Zumba class.
Want to know more about Taffy clothes? Check them out online, Facebook, Twitter, Pinterest, and Google+. Also Get the behind-the-scenes scoop on Taffy Activewear on Katie Confidential!