The United States is a melting pot of more than 300 million people from all walks of life. Midwest is home to remarkable Midwest ethnic festivals! Here you will find German, Irish, Scandinavian, and groups native to the land, Native Americans, and Hispanics.
This amazing compilation of different cultures means that you have a wonderful opportunity to introduce your children to different cultures.  
Do you love Midwest family travel?
Ethnic Festivals to Visit with Your Family in the Midwest
Looking for ethnic festivals in the Midwest to visit with your family? You may be surprised to learn that you can find various types of celebrates throughout the greater Midwest area.
That is because as different ethnic groups settled in the region, many of these groups preferred specific areas over others. For example, people of Scandinavian heritage preferred settling in the upper Midwest because it reminded them of their homeland. Germans, Irish, and Czechs settled throughout the Midwest.
People enjoy celebrating their heritage and Midwesterners are no exception. Festivals, parades, dances, and food tend to highlight these occasions. Here's a look at some of the best ethnic celebrations in the Midwest.
Best Cultural Celebrations in the Midwest
Hostfest – Minot, ND
It is held annually on the state fairgrounds in Minot, the international Hostfest. It also attracts thousands of Scandinavians and would-be Swedes, Norwegians, Danish, Icelanders, and Finns from around the world. Minot has hosted the event for more than 40 years.
Authentic food – Swedish meatballs, lingonberry sauce, and rommergot, takes center stage as you must try a taste of the homeland. Check out possible drink combinations to complement the cuisine.
Traditional dances take place throughout the day during the weeklong event. From children's folk dances to couples dances, Hostfest celebrates the best of the five Scandinavian nations. That includes Denmark, Iceland, Norway, Sweden, and Finland. Dancers wear traditional folk costumes during their performances.
You can also learn about life in the old country by visiting exhibits and vendors. From learning about folk tales, such as trolls, to tool making, it's truly a step back into history.
Hostfest also hosts popular music acts. The Nelsons, a popular duo from the 1990s. They perform almost annually because their father, the late Rick Nelson, enjoyed his heritage. His sons look at Hostfest as an annual family reunion.
While in Minot for the Hostfest, you'll want to check out the Scandinavian Heritage Center. It offers a look at each nation's influence in North Dakota.
YOu will love activities from a star in downhill skiing to the world's largest Dala horse. You can also visit an authentic stave, a Norwegian church from the days before Vikings accepted Christianity.
Czech Festival – Wilber, Nebraska
Travel to small-town Nebraska for a fun and informative look at Czech history. Wilber, about 20 minutes outside Lincoln, is the state's most popular Czech festival.
Running at least two hours each, the festival sponsors a parade down the main street over two days. Thousands line the streets to watch Czech bands perform, classic cars carrying Czech princesses from around the country.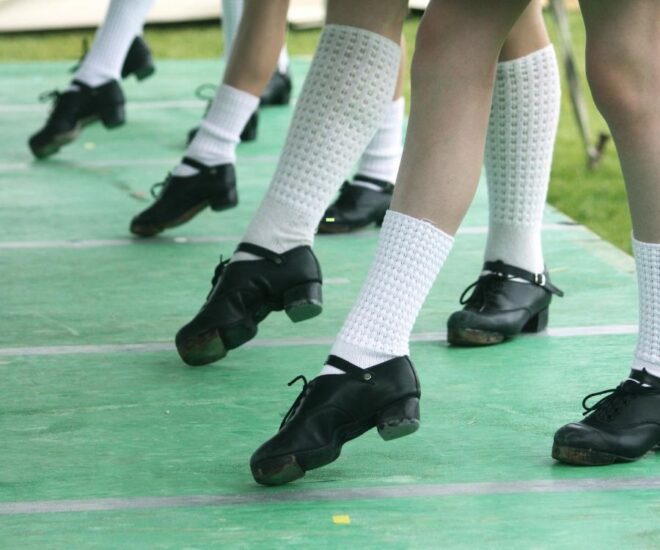 A trip to the Wilber Czech museum is a must during the festival. It offers a look into the history of the ethnic group in Nebraska. It also shares exhibits that showcase folk costumes and early settlers' households.
No trip to the Czech Festival is complete without grabbing a sausage at Frank's Smokehouse. People stand in line for several minutes for an opportunity to enjoy a brat and then a kolache for dessert.
Enjoy a walk around town, where you can view murals that celebrate the community's history. A stop at the Old Wilber Hotel, now a bed and breakfast in, shares a look at the hotel's past.
Cinco de Mayo – Omaha, Nebraska
Omaha's South Omaha neighborhood is home to the largest Cinco de Mayo celebration in the Midwest. Covering three days, the festival includes carnival rides, traditional Mexican music, dance, and, of course, authentic Hispanic food.
While Cinco de Mayo celebrates the day soldiers drove France out of Mexico, Omaha's celebration includes all Latin countries. So, you'll find food from Central and South American nations.
The Cinco de Mayo festival includes a parade that can last longer than two hours. You will see vaqueros (Mexican cowboys) performing rope tricks and fancy moves with their horses. And keep an eye for women in traditional clothing performing folk dances.
The parade also includes mariachi bands, young women dressed for quinceañera celebrations. High school marching bands, floats and college mascots are also featured.
Vendors patrol the sides of the streets selling toys, balloons, and treats. Several thousands of people from around the Midwest attend.
While in South Omaha, visit El Museo Latino, a museum exploring Hispanic history and culture. Follow that with a tour of the neighborhood's murals. It celebrates the area's ethnic history, including Hispanic murals along 24th and 25th streets. You will also discover other cultures, including Lithuanian, Irish, and Polish heritages.
Oktoberfest – Amana Colonies, Iowa
While larger cities such as a Milwaukee and Chicago have huge Oktoberfest celebrations, smaller communities like Iowa's Amana Colonies are home to family-friendly festivals.
The Amana Colonies Oktoberfest features a parade with floats, music, and lots of people wearing German clothes.
Children will have a blast learning about Oktoberfest. It originally celebrated the wedding of Prince Ludwig to Princess Therese in 1810. Oktoberfest includes a pony-go-round and kinderplatz play area with activities targeted for children of all ages. You can also take the family on a Timber Trek hike.
No Oktoberfest is complete without a taste of Germany. Bratwurst galore will be available with all the trimmings.
Take your family for a ride and check out the area's attractions! Enjoy Broom and Basket Shop,  Amana Woolen Mill, and the Old Creamery Theatre, with shows aimed for young audiences.
Irish Festival – Dublin, Ohio
You don't need to travel that far to celebrate being Irish. Dublin, Ohio,  is home to its own Irish Festival.
Held for nearly 35 years on the first weekend of August, the Irish Festival includes traditional music, songs, and dances. Cheer on your own version of Celtic Women at the festival.
More than 100,000 people visit the three-day event designed to educate people on Irish customs and traditions. Among the traditions is Irish- themed food. While you may enjoy a serving of bangers and mash, you can also sample other cuisines, including Mexican.
While in Dublin, check out the area's attractions, such as the city's unique architecture and public art exhibits.
Mahkato Powwow – Mankato, Minnesota
The Mahkato Wacipi (Dakota Sioux for powwow) is located at Land of Memories Park in Mankato, Minnesota. It honors the Dakota 38+2, 40 tribal members executed in the largest public execution in American history. The 38 were executed in 1862 for their role in the US-Dakota War. Later, two others were hanged.
Hosted every September, the powwow brings together Native American dancers and drum groups from around the country. While drum groups perform traditional songs, dancers participate in categories such as jingle, shawl, fancy, grass, and more.
The three-day event includes traditional food, such as Indian tacos and roasted corn. Other concessions may include giant turkey legs and hot dogs.
Visitors can watch the dances, as well as visit vendors selling jewelry, T-shirts, and caps.
While there, visit Reconciliation Park, which honors the 38+2 with a sculpture resembling a scroll, displaying their Santee Sioux names. Other attractions include a bison and Native American sculpture. The attention is located across the street from the actual execution site.
Why should my family visit these Midwest ethnic festivals?
The Midwest is home to a melting pot of nationalities and a wonderful place to explore with your family. Each of these cultures brings its traditions and customs to the American story.
These cultural introductions and experiences are a great way for kids to learn and thrive. Explore the Midwest and have fun exploring these festivals with your family!