The first year we bought a trailer, our daughter was two years old, and we assumed she would love a little house on wheels. What can be better than roaming around in your personal trailer with windows, snacks, and toys? Well, she didn't share our excitement.  Nothing worked – promises of ice cream, favorite toys… N-O-T-H-I-N-G. An overpriced stroller (because it had a conversion kit) had to wait a whole year before we tried it again. However, by that time her brother joined her, and they had no problem sitting in a trailer next to each other. However, toddler vs. trailer topic comes up every riding season among our friends, because every year there is another child gets into the trailer riding age.
Should You trick your child into a trailer and ride him/her even if he cries to show how awesome the ride in a trailer is?
It should be ok to "trick" (but not force) your child to ride in a trailer.  As parents, we need to expose out children to many activities, and they are not going to like all of them right away.
Do not force a child into a trailer!  If you have tried all the tips above and you still can't get your little one in the trailer, maybe give it a short break and try again in a day or two.  They will come around.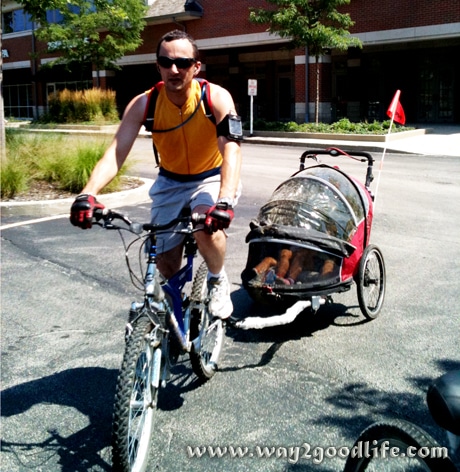 Is there a right way of introducing a child to a trailer riding?
I don't think there is a right or wrong way.  Each child is different regarding what they are prepared to try.  Most times when I see kids not wanting to try trailers out it is because the parent is in a hurry and forces the child to do it before they are ready to.  Often you can tell these kids are tired or cranky before they put them in the trailer.  You might need to keep the trailer in the living room for a few day before you try it out.  This way your child will be used to it and even interested in it.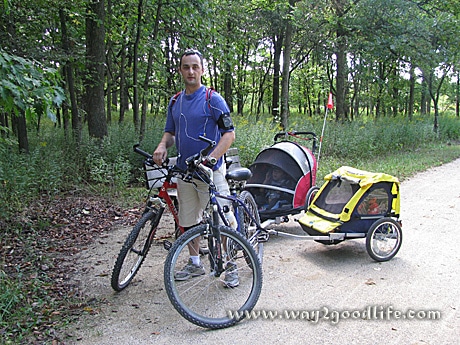 If the child doesn't just want to get into a trailer, how do you turn him around and get him to join the ride?
The most important thing is to get your child buy in first.  Perhaps include them in the purchase of the trailer.  It should be referred to as "their bike," or "their toy."  Give them as much pride and ownership in the trailer as you feel about your bike.  Let them customize the trailer (stickers, water gun to shoot mommy with, their water bottle, get matching helmets for you and your child)  anything that can make it fun.
With younger children, I always recommend showing them video's on youtube of other kids having fun in our trailers.
Use the trailer with an older sibling even if it is not for them, this will also get the younger child more interested.  DONT try the first ride when your child is grumpy, tired, or hungry.  A good idea for a first trip is to get ICE CREAM or a treat.