Ladies, Congratulation for making it to the final stretch of the holiday season. We are only a few weeks away from Christmas, and you are probably trying to finish your holiday gift list, because of we, moms, are the Santa's best helpers, aren't we?
With so many people to keep in mind, are you staying on top of your list? I am assuming you already know what your kids want, your family members might use, your friends would find fun, and those around you would adore.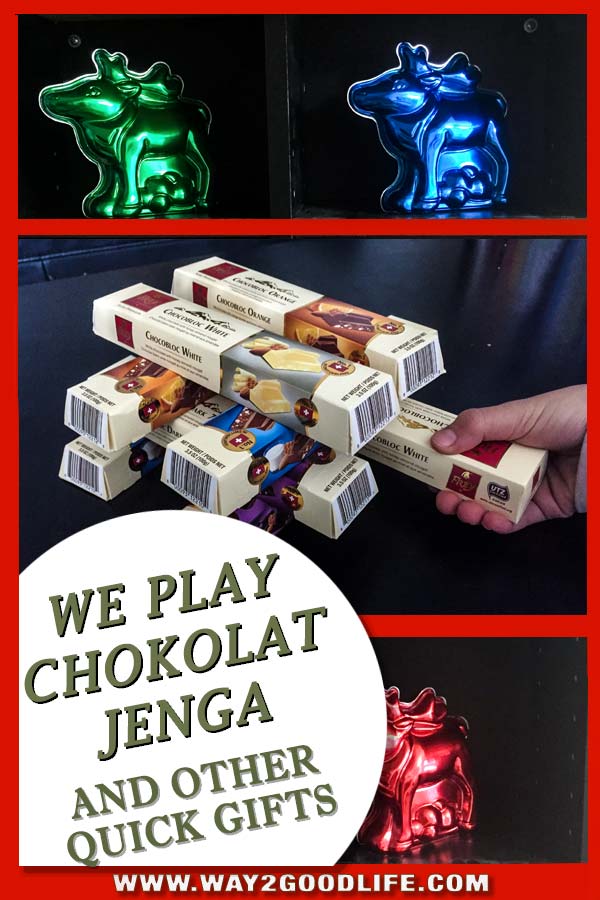 So you think you got the perfect gift thing figured out?
Is it a toy? A Gift Card? A Memory? Should the perfect gift warm the body or the soul? I would tell you that there is no such thing as a perfect gift!
I am a full-time working mom of three with a blogging business and not a minute to myself. I do not thrive for perfection. I love binge watching Netflix and end enjoy an occasional drink to keep me sain. And I am here to tell you that the perfect gifts are those that make us happy – the gifts that are easy to share and easy to love! And forget hours of shopping!
Mom's Solution to Everything
While I am not about being perfect, I do believe in planning and overpreparing. My solution to everything is in finding the products that can be versatile, easy to give and be a perfect backup for last minute guests or a friend I forgot to get a gift for (that never happens to me!).
Let me explain:
Is this a sweet dessert or a festive decoration?
Have you heard of a new party game – Chokolat Jenga?
You have to have some delicious chocolates on hands for last minute guests – isn't it what the holiday season is all about?

So many teachers – so little time. Who knew that Swiss chocolate makes excellent holiday gifts for school teachers? Just kidding, you knew!