My kids love swimming! It is by far their favorite activity. Can you blame them – the summer camp is about to start, and they want to show off their swim swimming skills to the whole camp? However, their little brother, who is now 16 months old, is a big fan of swimming too! What? How can a toddler love swim? My little guy became a student of the Mundelein Goldfish Swim School when he was five months old and seems to enjoy his every swim class.

Recently we had a chance to chat with one of the swim school teachers and ask her some imperative for us questions:
Do all babies love water?
Not all babies. Not at first. It depends on the child as some love being in the water while the others are not quite as comfortable. However, it changes as the time goes on.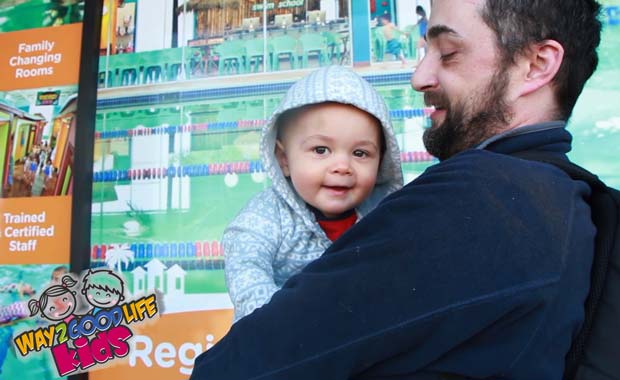 Do babies even need swim classes? They can't even walk!
They can't walk, but I think it is an excellent safety skill to learn whenever they are near water. I believe that it's also crucial to learn swimming early for a variety of reasons and not have a fear toward the
Who do you actually teach, babies or their parents?
I teach both! I teach the children to be safe around the water, and I teach parents how to take care of their little ones in the water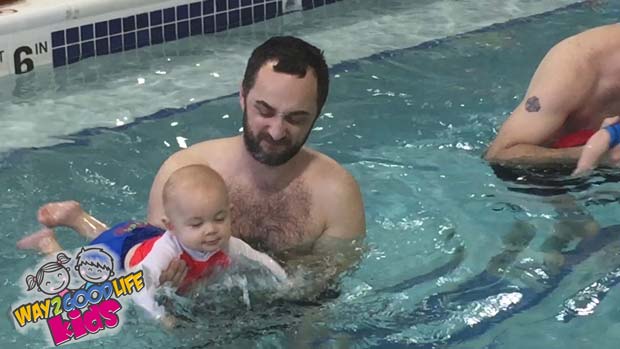 How young is your youngest student?
Babies can enroll into a swim class as early three months. If they can keep their head up, they are ready to go.
What do you want babies to learn in your class?
I want children to learn how to be safe in the water. That's why we use a lot of hand-arm manipulation. We manipulate their arms and their legs. We also sing the songs, so they know that it's a good thing to be in the water.
Little ones also learn to climb in and out of the pool. My goal is to make sure that do it the safest way possible.
What is your favourite baby move in the class?
I like to see the parents do the bubble bounce when they hold their thumb or the ring, and they bounce them all the way down. I just love to see the parents just go all the way down and come back all tired. It's funny.

Do you have a little brother or sister? Teach them how to swim and you will have lots of fun together this summer!