Admit it, you didn't know that United States housed World War II POW Camps
A few years ago I read a novel Stars Over Clear Lake by Loretta Ellsworth. It offered a fictional version of what happened to the Surf (a building known for its rich musical history) that mysteriously burned in 1947 in Clear Lake, Iowa. It was a love story of a girl from a farm and a boy from a POW camp.
Wait. What?
A POW camp in the US?
In Iowa?
That couldn't possibly be real.
Indeed, about 700 prisoner-of-war camps located in almost every state of the Unites States. More than 400,000 POWs spent time on American soil during World War II.
While Germany had the most prisoners, the US totaled 375,000; Italians accounted for about 50,000; and Japanese rounded up for about 3,000.
Several Civilian Conservation Corps camps, built during the Great Depression to house workers on public construction projects, became POW camps. Other camps were built to house the prisoners.
Most of the camps faded away, giving way to farm fields, public parks, business districts, and more. However, a few sites still serve as a remembrance to the war. Check out a few sites to learn about the war and the camps' roles in housing POWs.
World War II POW Camps in the Midwest
Camp Algona POW Museum – Algona, Iowa
Located in north Iowa, Camp Algona may be best known for its annual Christmas manger display. 10,000 German POWs built a life-size manger scene from wood over a two-year period, . The manger continues to displayed each December.
Year-round, the Camp Algona POW Museum shares the story of the German soldiers, imprisoned here from 1944 until 1946. Exhibits here cover 14,000 square feet. Camp Algona averaged about 2,500 prisoners each month, as well as their contributions to the local economy and culture.
The museum also compares the treatment of American POWs in Germany and the Germans at Camp Algona.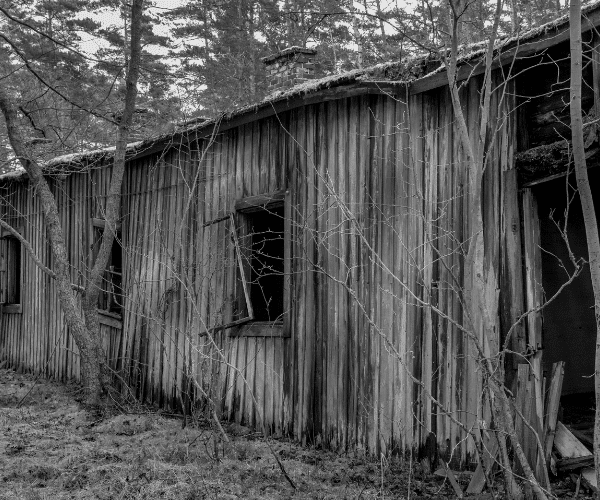 Fort Robinson State Park – Crawford, Nebraska
Fort Robinson has served several missions over 150 years. Opened in 1873 during the Indian wars, the fort also served as an outpost for Buffalo soldiers (African American soldiers). It was also a quartermaster recount training center (horse soldiers) during World War I.
When World War II erupted, the fort added a section to serve as a POW camp to house German soldiers. Fort Robinson averaged about 600 POWs each month during its three-year mission.
Today, you can visit the Fort Robinson State Park's historical museum. POW section exhibits showcasing the Germans working around the camp, as well as their living conditions.
CCC & World War II POW Camp – Salina, Utah
The Civilian Conservation Corps started as a public works project. During the Great Depression to help Americans find jobs and create natural attractions across the country.
In Salina, Utah, two hours south of Salt Lake City and the northern edge of Fishlake National Forest, military officials believed the CCC camp would make an excellent location for a POW camp.
The Utah camp housed 250 German soldiers. Open May-October, the CCC & POW Camp museum showcases the camp's story, which operated as a POW camp for about a year.
It became known for a massacre as a disgruntled American guard sprayed prisoner tents with machine gun firing, eventually killing nine POWs. Determined to be mentally ill, the guard spent more than 20 years in a mental institution where he eventually passed.
Camp Concordia POW Camp Museum – Concordia, Kansas
In north-central Kansas, not far from the state border with Nebraska. Many know Concordia for its orphan train museum. However, it was also home to Camp Concordia. This prisoner-of-war camp housed up to about 4,000 German soldiers.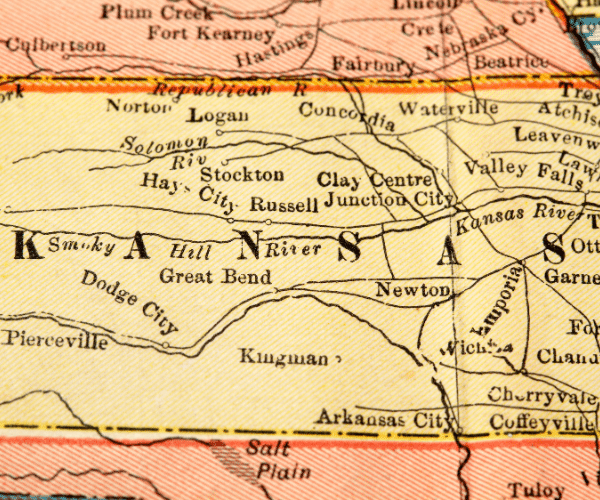 The WWII POW Camp Concordia is a living history museum which offers visitors an opportunity to view actual facilities that were among the 300 buildings located at the camp.
Most prisoners here were captured during battles in North Africa. They worked at area businesses, such as farms, an ice plant, railroads. Open seasonally, Camp Concordia is open April-October, but tours can be arranged year-round with the local tourism bureau.
Camp Hearne Historic Site – Hearne, Texas
Hearne seemed to be the perfect site for a POW camp, with its flat terrain, proximity to the railroad, and in a rural area. Camp Hearne served to keep up to about 4.500 German prisoners for about two years, beginning in 1943.
Camp Hearne Historic Site includes a prison barracks replica, as well as foundations of the original buildings, is located about two hours south of Dallas and northwest of Houston.
Following the Geneva Convention rules for prisoners-of-war, most POWs in the United States were treated fairly. Several POWs sought to stay in the United States following the war. A number of them found life in the United States , as well as a few developed romantic relationships with locals.
Our country is full of fantastic historical sites and World War II exhibits. However, stories of the 700 POW camps rarely make the news. Hopefully, you'll learn something new about the US during World War II.